This goes back to the Christmas Dr Who Collaboration, organised by Zawadi Parizek of Honey Bunny Bakeshop.
My chosen piece was King Hydroflax from the 2015 Christmas Special 'Husbands of Riversong'. He is made with gumpaste and the backdrop is handpainted onto a royal iced cake board, representing the spaceship. The base board is decorated with crushed up dried royal icing mixed with crushed isomalt. You can just about make out Riversong on the backdrop at the entrance of the spaceship!
My family has loved Dr Who since the 1980s. I have a great photo of one of my sons (aged 6 at the time) in Blackpool being terrified of a Dalek (which was behind glass at the Dr Who exhibition!). Thank you for once again including me in one of your amazing collaborations Zawadi! I was thrilled to be part of this.
Full set of amazing creations on this Facebook page : https://www.facebook.com/A-Merry-Whovian-Christmas-306800129720946/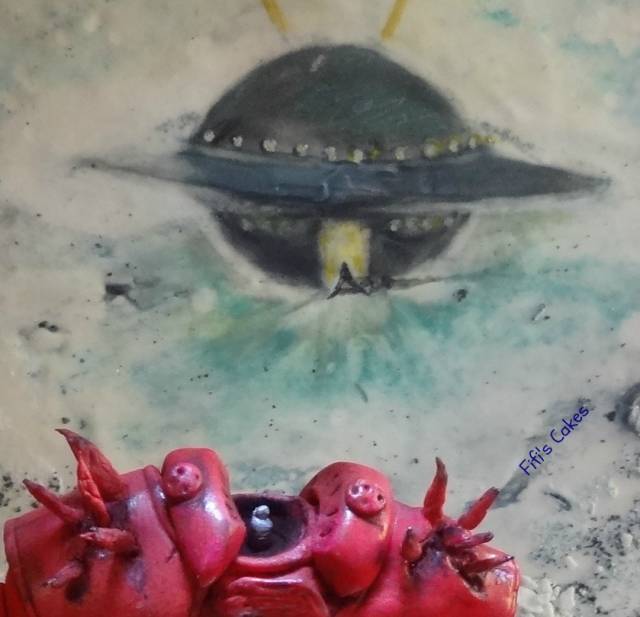 Thank you for looking!
Love to all
Fiona
xx