Cake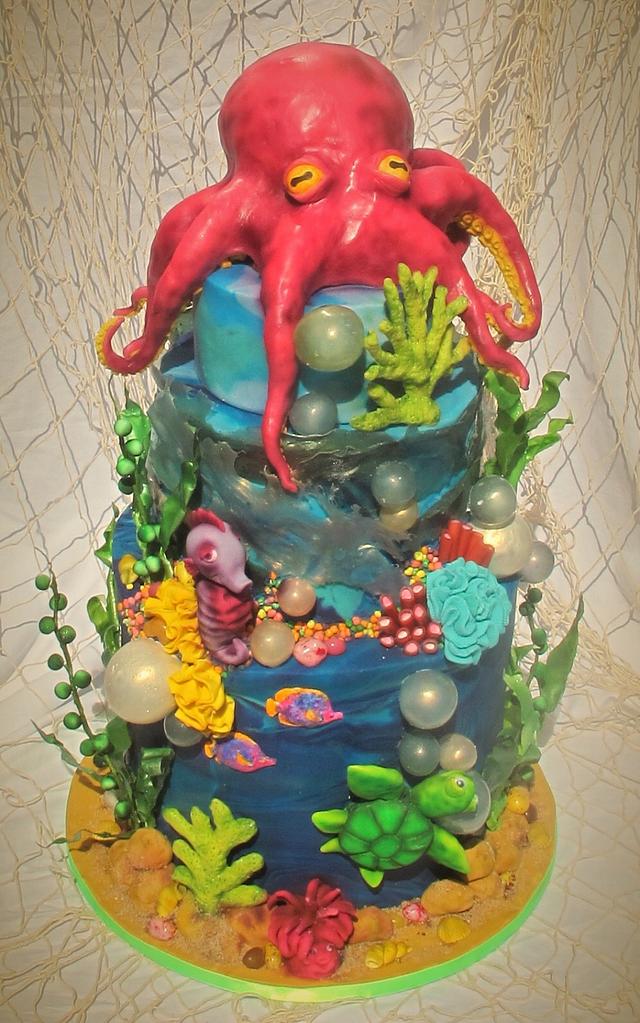 Under water UV celebration cake
This was my first attempt at a glowing birthday cake. It was so much fun to make! The colours had to be airbrushed and painted on in the dark under a UV light, then checked in the day light again to see the effect on the day light version of the cake. It was like making two cakes in one at the same time!
The bubbles and waves are gelatin, again another first for me. Some of the coral and rocks are just sweets and jelly beans, with rice paper seaweed to finish it of!
Visit my facebook page "":http://www.facebook.com/thelittleislandbaker to see more of my cakes and a few more photos of the construction of this one!
Thanks!
rolkem rice paper modeling chocolate gelatin uv glowing cake glow in the dark under the sea underwater octopus ocean cake seaside seaweed gelatin bubbles
8