Good morning all. Here is the cake with the flowers for a talented lady named Pam, to celebrate her 80th birthday. I was asked to make this selection of flowers plus lace bobbins and a contrast of blue and white to highlight Pam's love of her wedgewood collection. I was told that this lady also is an accomplished piano player. What a woman! Anyway, they wanted the lot, so that's what they got. The odd whoopsie here and there on the cake board but it really didn't matter in the scheme of things!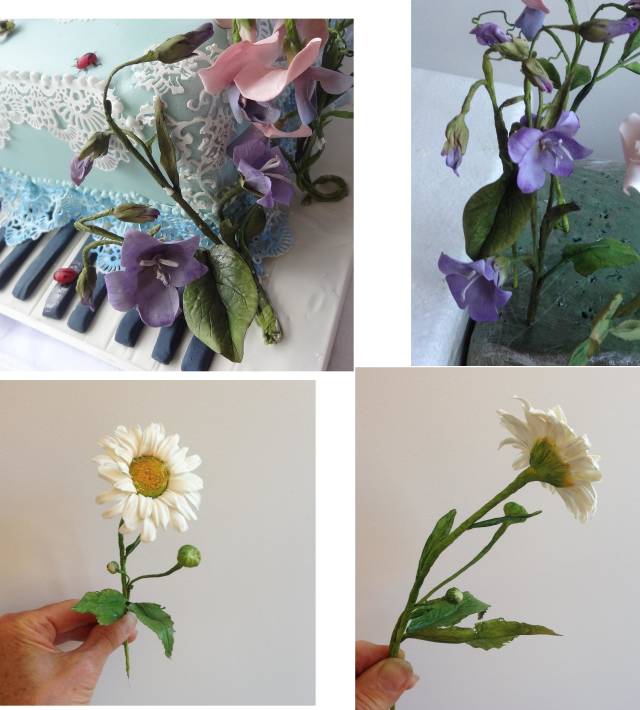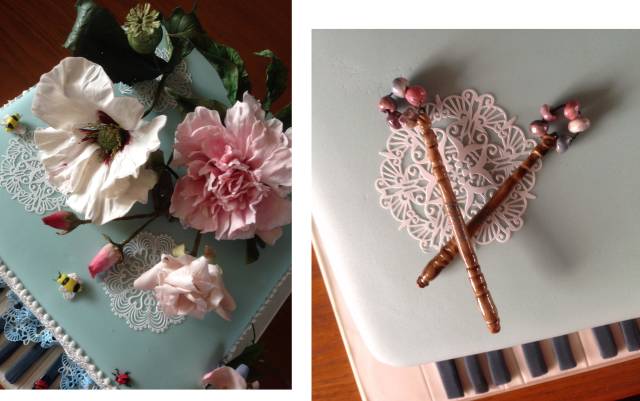 10" Victoria Sponge cake. The flowers are made with cold porcelain, and the antique bobbins are made with gum paste. I used a wire through the beads and a cocktail stick through the stem to ensure stability as I was told she would want to keep them as a momento. The flowers are, Opium Poppy, Campanula, Sweet Peas, Peony, Daisy and 'Aunty Mary's Rose' which is a heritage rose all the family members have in their gardens grown from cuttings.
This cake brought me so much joy and I was honoured to be asked to make a cake for such an amazing and accomplished lady.
Thank you for looking.
Love to all
Fiona