Cake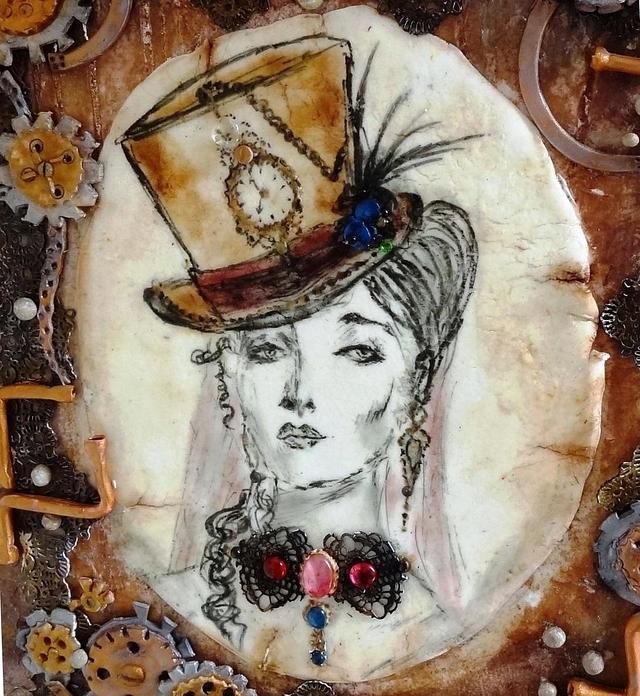 Sketch - Steam Cakes Collaboration
Many thanks to Carla Rodrigues of Pepper Posh for this fabulous collaboration. I have enjoyed this theme enormously.
I had a tiny window to get this done and so opted for a picture, inspired by the haughty tarts in the TV series Ripper Street. Not a regular painter and not having sketched a portrait before, I didn't know what the heck I was doing, so I drew some squares out to try to get all the elements in the right places! The nose needed tweaking a couple of times but I kinda got there in the end. There are a couple of progress photos in the main gallery of my dodgy nose job!
Everything is hand painted and hand modelled and I used a CakeLace mat for the lacework. Materials used are cake board, edible pens, dusting powders with vodka, modelling paste and isomalt.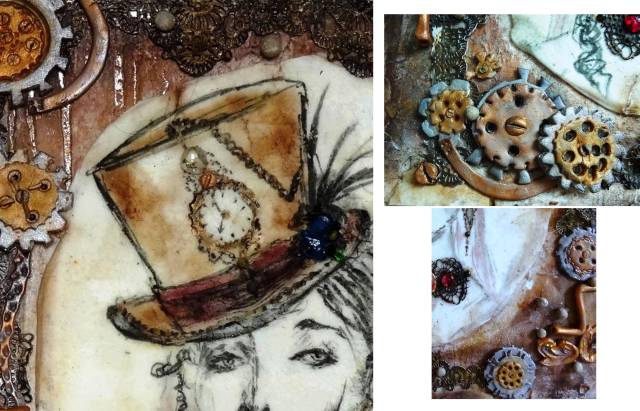 Outstanding work in this collaboration, I am honoured to be part of this.
If you have not already visited the Facebook page where you will be astounded by the creations, here is the link:
https://www.facebook.com/Steam-Cakes-Steampunk-Collaboration-1361349663971842/?ref=br_rs
Thank you for looking!
Love to all
Fiona
xx
cake board modelling chocolate edible colours cocoa butter vodka paint brushes rolling pin and knife steampunk steam cake collaboration
41