Cake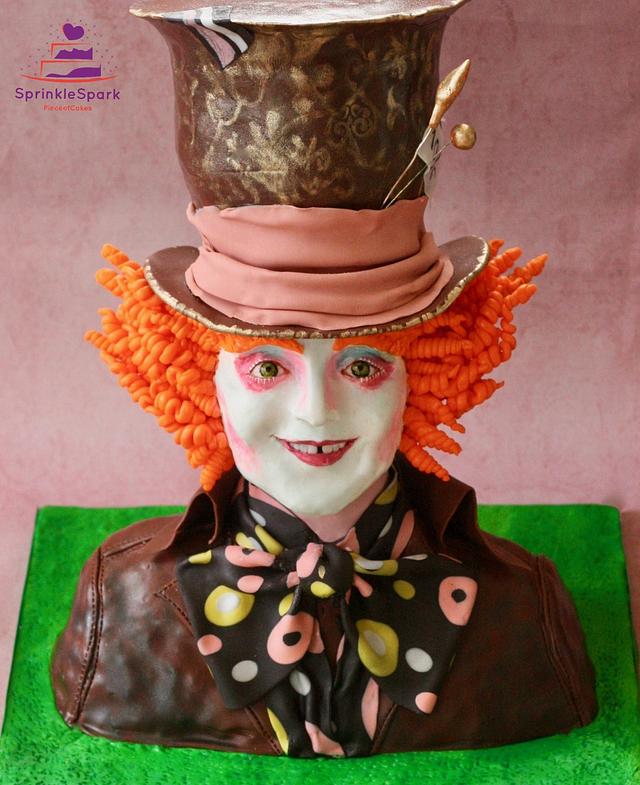 Mad Hatter Alice in Wonderland for Cakeflix collaboration
Here comes my Mad Hatter Sugar Sculpture contribution to the biggest Cake Collaboration Cakeflix.
Alice In The Wonderland
As a child I didn`t even know this character existed. Now, Mad hatter is the only character I look forward to watch in this movie. Johnny Depp lived this character so well. I hope I did some justice to this character in my sugar sculpting.
Sandhya Kiran – SprinkleSpark, LLC
Website:
www.SprinkleSpark.com
Facebook:
http://www.facebook.com/mypieceofcakes
#Cakeflix #Madhatter #AliceinWonderland #Sugarsculpture #JohnnyDepp #Sculpting #Customcakes #SprinkleSpark
rkt modelling tools modeling chocolate modelling tools #cakeflix #madhatter #aliceinwonderland #sugarsculpture #johnnydepp #sculpting #customcakes #sprinklespark
27