INSPIRATION:

Inspired by the storybook of the little prince of Antoine de Saint-Exupéry, "Le petit Prince". It is a storybook that is read and studied in many schools in France.
The fox isn't that tall in the story, he is a normal size fox, but the little prince and his planet are small.
WHY THIS DESIGN:
Because, I wanted to do a gravity design and show a relationship between the little prince and the fox. When they first meet and had this conversation, below after the picture:
_ "Who are you?" asked the little prince, and added, "You are very pretty to look at."
"I am a fox," the fox said.
"Come and play with me," proposed the little prince. "I am so unhappy."
"I cannot play with you," the fox said. "I am not tamed."
"Ah! Please excuse me," said the little prince.
But, after some thought, he added:
"What does that mean—'tame'?"
"You do not live here," said the fox. "What is it that you are looking for?"
"I am looking for men," said the little prince. "What does that mean—'tame'?"
"Men," said the fox. "They have guns, and they hunt. It is very disturbing. They also raise chickens. These are their only interests. Are you looking for chickens?"
"No," said the little prince. "I am looking for friends. What does that mean—'tame'?"
"It is an act too often neglected," said the fox. It means to establish ties."
"'To establish ties'?"
"Just that," said the fox. "To me, you are still nothing more than a little boy who is just like a hundred thousand other little boys. And I have no need of you. And you, on your part, have no need of me. To you, I am nothing more than a fox like a hundred thousand other foxes. But if you tame me, then we shall need each other. To me, you will be unique in all the world. To you, I shall be unique in all the world . . ."_
Here are a few drawings coming from the book.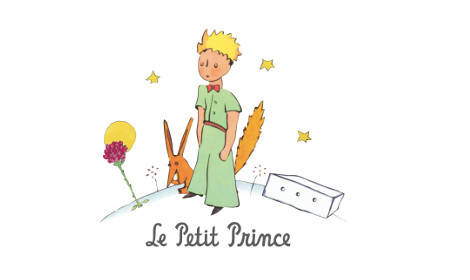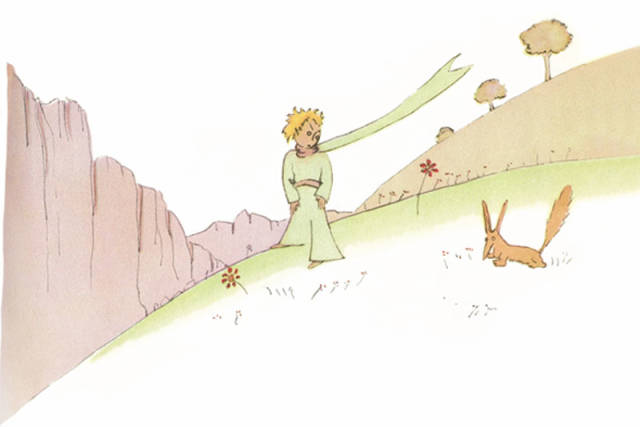 CAKE INTERNATIONAL:


This piece was done a few days before the competition; it was a last minute decision.
Lina from Sweetlin (Italy) gave me a lot of advice and tips while I was preparing for the contest. I thank her for her help and patience; she was of great help and encouragement.
Why decide at the last moment, because I was going to London for another matter and I thought it will be a good opportunity to have such an experience, evaluate my level and know how to get better, so that I can participate at the next ones.
Participating in an international contest was always something I wanted to do for quite a while but never found the time to do it.
So for a first, it was a great, tiring and stressing experience.
After transporting the piece in a box from France to London, by train, bus and walking, when I arrived in my hotel room, HORRORRRR ! , the fox head was ripped off and was dangling. My heart dropped and a few seconds after I said to myself come on, you didn't come all this way to give up, work on it girl you can do it. I was supposed to do the finishing touches, details etc but instead I spend my all night repair it, so that can be presented the next day.
Before I left my house, my companion was helping me pack and fix the box and by error he removed the different pre coloured fondant and the tools to make the fox hair . I noticed this when I started to repair the fox, OMG what on earth is happening, to me, no no don't give up, come on you can do this, so took my courage and I repaired his neck and did hair by hair with my fingers for hours until 5 am in the morning with the packet and a half of white modelling fondant that was in my suitcase, and that I coloured at the hotel, lucky I had that. After all of that adventure, I am so happy to get bronze. Next time I will take my time to make my piece, check my suitcase, and take my car instead lol, even if in england they drive on the other side oupsy !.
Hope you enjoyed reading my little adventure and inspiration.