Here is my contribution to the amazing Sugar Art for Autism Collaboration – my Birch Tree Cake
For the design of this cake I was inspired by a beautiful painting entitled 'Birch Tree' by the very talented young artist Kevin Mount. I chose this particular painting because I love its vibrant colours and when I saw this piece of art I immediately envisaged how I could adapt it to my cake design.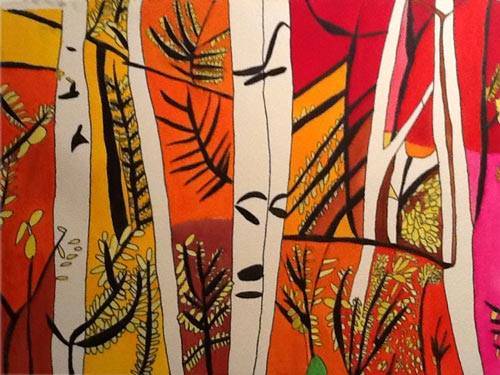 Kevin was diagnosed with high functioning autism at the age of five. He became interested in art at the age of three and is a self taught artist who has developed his own techniques of watercolour with small amounts of water and small brushes. Although he is still very young, Kevin has already won various awards for his art.
Photography – Joseph Debattista
Facebook – https://www.facebook.com/cakeheavenbymarlene/
#SugarArt4Autism #1in68 #AutismSweets #AcceptanceIsAwareness #AwarenessGoneViral #AutismAwareness