Gluten free dark chocolate mud cake, smbc'd then laboriously shaped with dark choc ganache before covering with grey fondant. Decorated bottom half before erecting both halves on post support. Board covered with navy fondant (I start with white couture) to match the ribbon between lights.
The best thing about this cake was that one of the guests was looking at it in awe for a full five minutes before someone told him it was cake… He nearly passed out!!!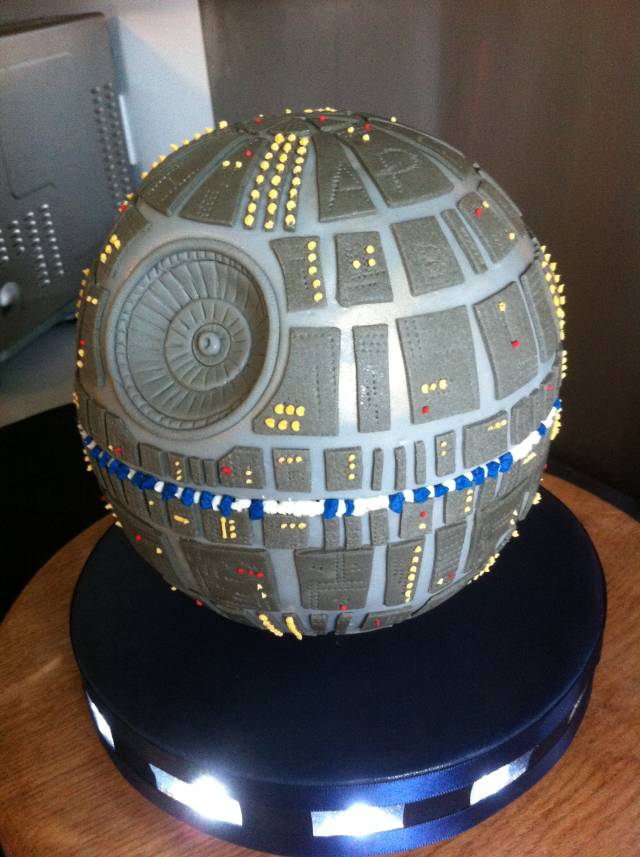 Incidentally glutenfree cakage...