My last cake of 2016 was lighthearted fun for our neighbour who celebrated his 70th recently. Rich boozy fruitcake, marzipanned and then Royal iced. Figurine is hand modelled in modelling paste, as is the tiled wall and tiler tools. It was very well received and was delighted to hear how much they loved the fruit cake.!!
Wishing you all a fabulous New Year and success, health and happiness for 2017!!!
*NOTE*There are some changes coming soon to my business which will be announced soon. Life and careers is one continuous exciting adventure and I'm looking forwards to my next chapter!! Chat soon and happy bakin and a cakin!!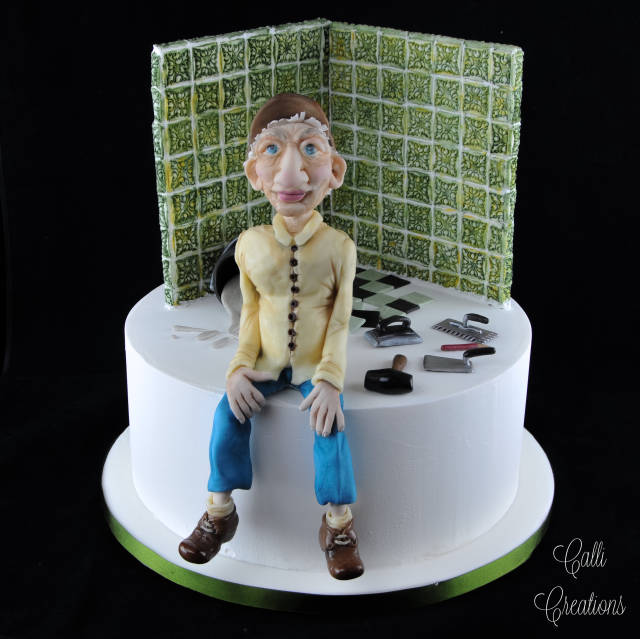 You must never limit your challenges, instead you must challenge your limits