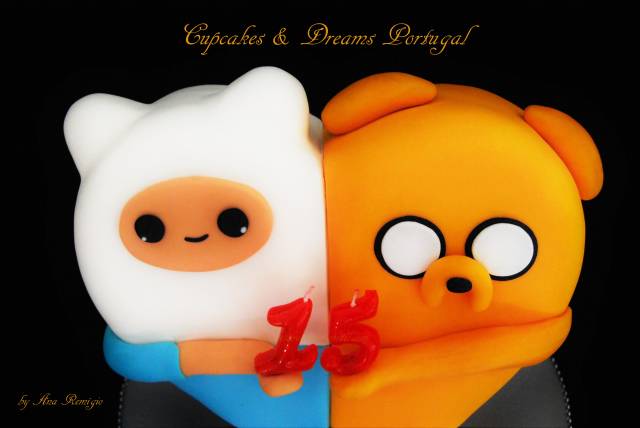 This one I did for my niece birthday in May… It was inspired on one of those necklaces of friends for ever, using my standing heart structure.
We did a surprise party for her, we invited all her friends and after dinner I brought the cake out…. and she didn't cut it!!! No, she took it home… lol
I'm beginning to think that my family has some issues about cutting cakes!!
Hope you like it!!!
Ana Remígio xxx