This sugar centrepiece was commissioned by my customer, for her friend's farewell party.
She wanted the couple to be seated on a bench in a garden, their three dogs with them.
She didn't mind of the couple's faces were more on the comical side, but she wanted the dogs to be as close to their pictures as I could make them.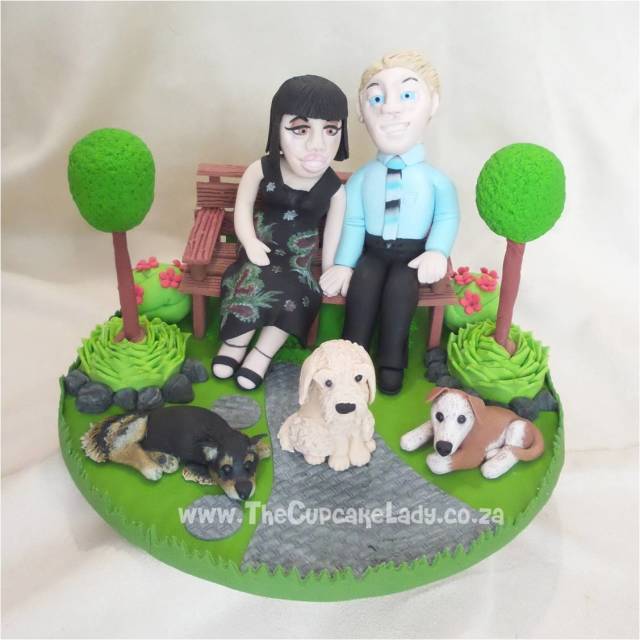 Here are the pictures of the dogs she sent me. :D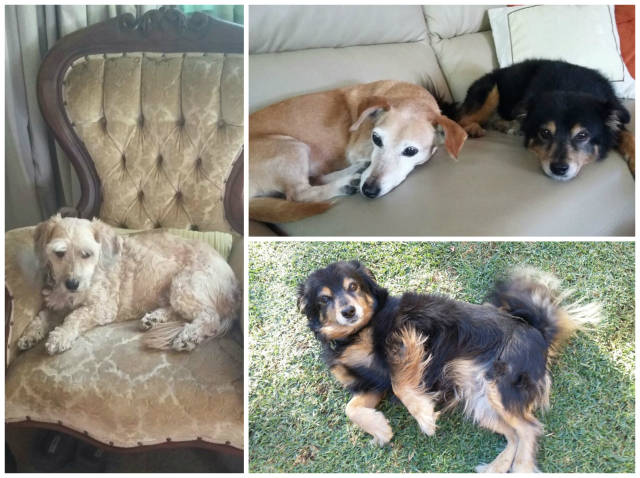 I am quite pleased with how it turned out!