Sweets and Treats by Christina
posted
almost 5 years ago
Supernatural Cake Collaboration Season 8
Advertisement
Advertisement
Supernatural Cake Collaboration Season 8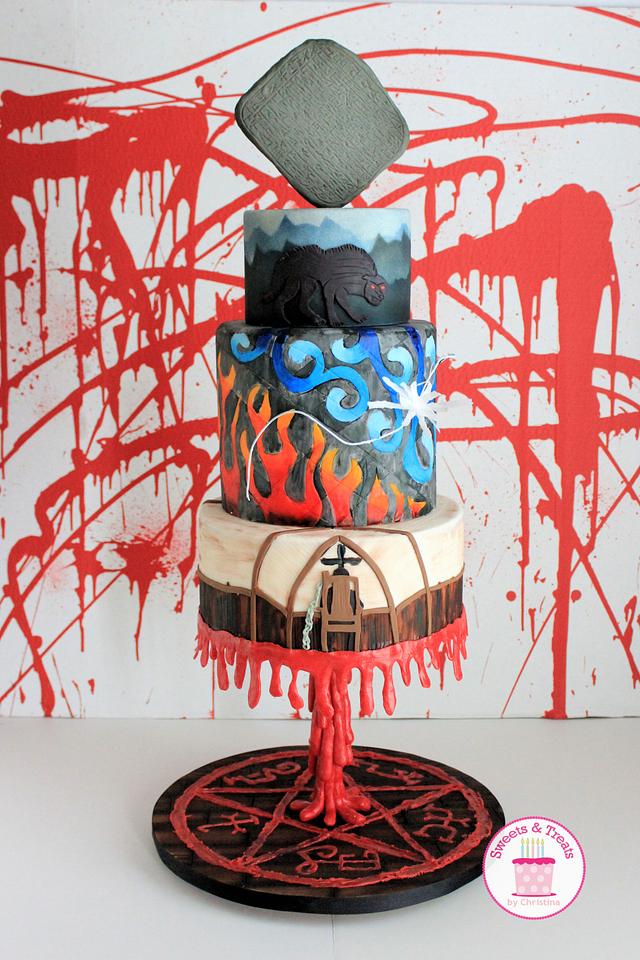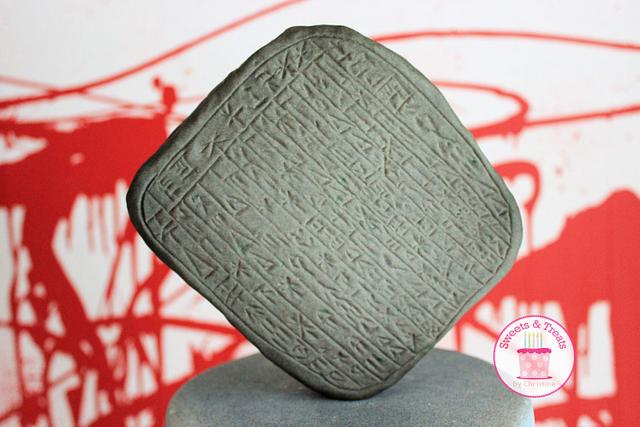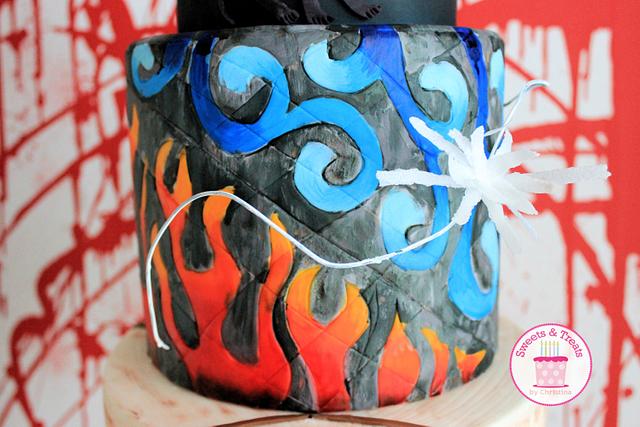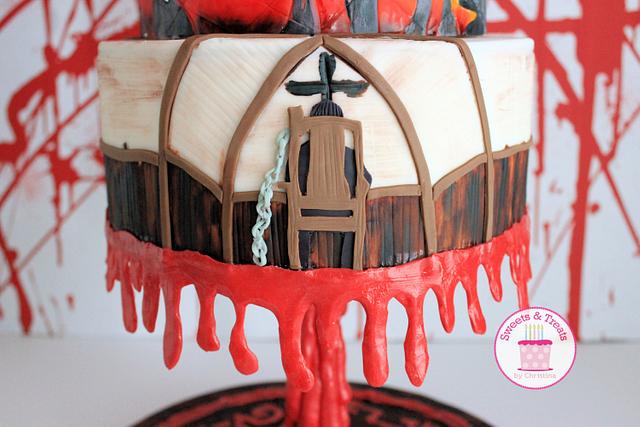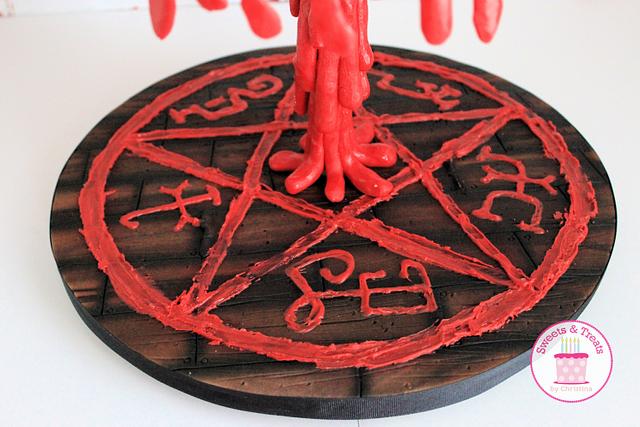 Advertisement
Advertisement
Here is my cake for our Supernatural Cake Collaboration. Each cake decorator had 1 of 11 seasons of the show and I chose season 8 because I love the storyline. If you haven't seen the show, Season 8 is about the brothers Sam and Dean trying to close the gates of Hell.
The top of the cake is a replica of the demon tablet that has the instructions on how to close the gates.
The top tier depicts the first trial: kill a hellhound and bathe in its blood.
The middle tier depicts the second trial: rescue a soul from hell and deliver unto heaven.
The bottom tier depicts the third trial: cure a demon. On the cake, I showed the King of Hell Crowley chained to a chair inside the church.
The cake board shows the wooden floor with a Devil's Trap on it.
I really loved making this cake and putting the collaboration together. I hope all Supernatural fans love it as much as we do. If you'd like to check out the rest of the cakes, head over to our Facebook page:
https://www.facebook.com/Cutiesaverysupernaturalcollaboration/
I also posted them to my website:
http://www.sweetsandtreatsbychristina.com/blog/tag/supernatural-cake
Sweets and Treats by Christina