Cake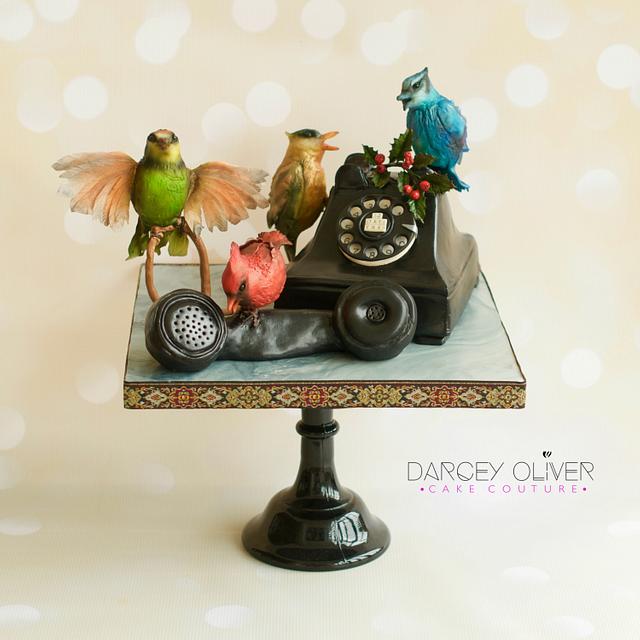 Four Calling Birds
Cake Decoration & Sugarcraft magazine recently launched a competition in the UK to find the 'Great British Cake Decorator'. The theme of the competition was the 12 days of the Christmas and I'm delighted to say that this is my winning entry as selected by the industry judges – Four Calling Birds.
The concept for the cake was to take a traditional image and give it a modern twist. Christmas is a time for getting in touch with loved ones, so it seemed fitting to have the calling birds on the phone. The vintage rotary telephone is carved from cake, ganached, covered in fondant and then airbrushed with metallic black paint. The birds are modelled in chocolate and are hand painted. The fluttering birds wings are made from wafer paper.
I'm thrilled to have been selected as the judges winner – all the shortlisted entries can be seen in this month's edition, widely available in the UK and online.
magic colours massa ticino airbrush sugar shapers christmas christmas cake birds birds cake vintage telephone competition magazine feature magazine cakedecorationandsugarcraftmagazine calling bird 12 days of christmas
32