Cake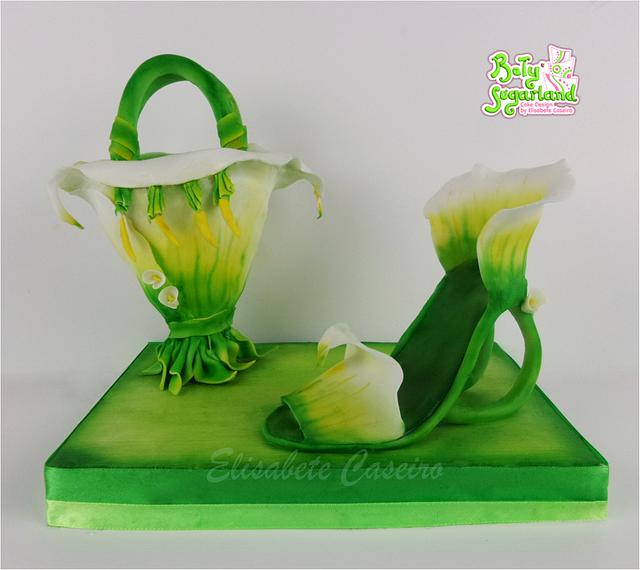 Calla Lily Shoe and Bag - CPC Shoe Collaboration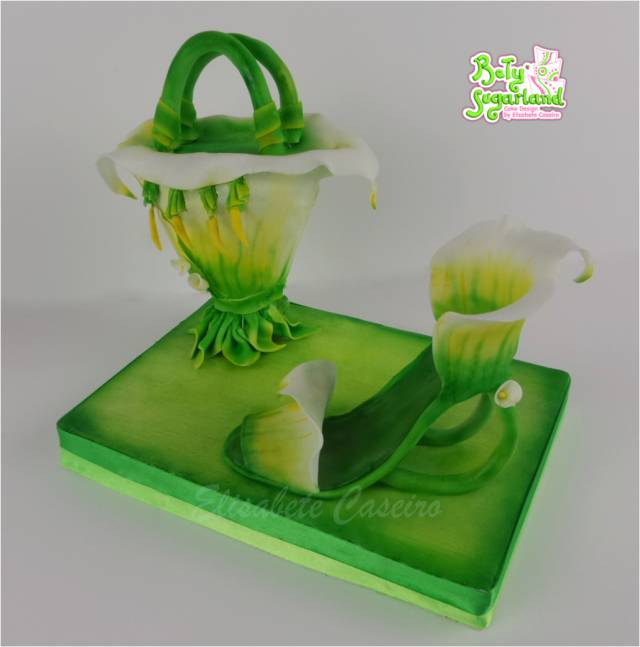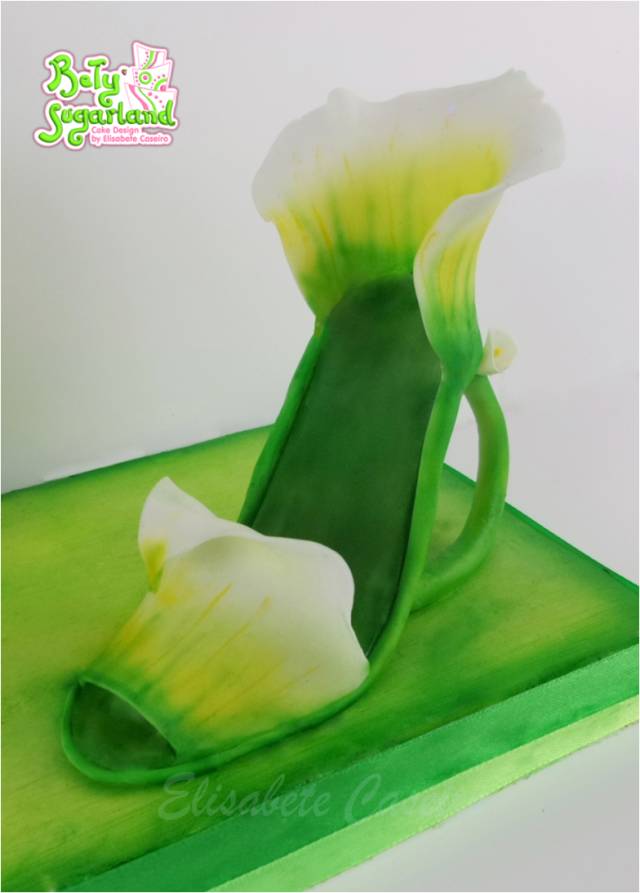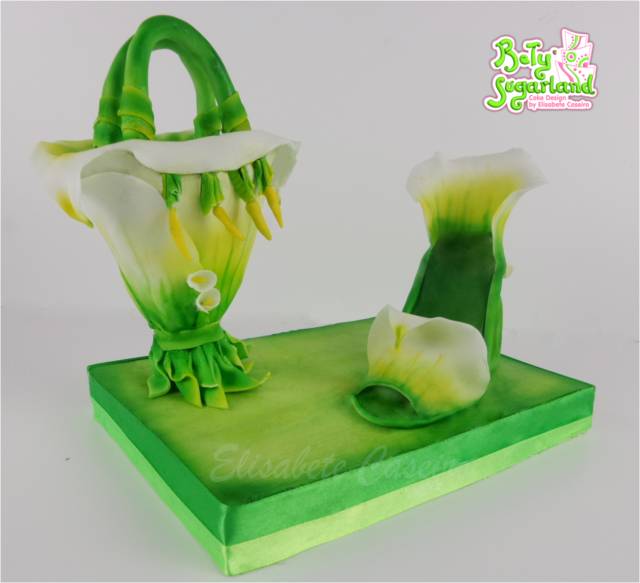 This was the piece I created for the CPC Shoe Collaboration.
This piece was inspired by the beautiful work of the artist Michel Tcherevkoff.
This collaboration was a double challenge for me. First of all it was my first ever shoe! I had never made a sugar shoe before. The other challenge was make it like it was made of flowers (calla lily in this case) as I don't usually do flowers.
Please visit the page to see all the other pieces.
Page: https://www.facebook.com/CPC-Shoe-Collaboration-3373275333…/
Video Link showing all the Artists & Shoes > – https://www.youtube.com/watch?v=lYOMtK73Ymw
36