I was delighted to be invited to join the Sugar Show Productions team again for their latest collaboration at Cake International in Birmingham this November. The theme of this collaboration was "Fairytale Forest". (Search the "Fairytale Forest" tag on Cakes Décor for other contributions to the collab).
My piece is called "Woodland Seasons", and the flowers and fairies are supposed to represent the various plants that you may find in a woodland over the course of a year, from snowdrops in January descending through to holly and ivy in the festive season. I had the concept for this piece straight away when invited to participate in the collab; it took far longer in the execution! I thoroughly enjoyed making a piece which combines my two favourite sugarcraft skills – flower making and figure modelling (no moulds used).
The flowers and foliage were made using a combination of techniques – commercial cutters in certain cases (primrose flower and fern leaves); others were handmade or cut freeform with a scalpel. The glossy blackberries were my favourites, although I don't seem to have a decent photo of these!
The fairy wings were made in gelatine – a little bit of a faff, but I loved the final effect. The even flutter slightly in a breeze!
The seasonal plants are as follows (descending down the cake):
Early Spring – Snowdrops
Spring (top tier) – Primroses with primrose fairy
Summer – Bluebells, dog rose, foxgloves, Foxglove Fairy
Autumn – Dog rose turns to rosehips; bracken/ferns; conkers; tiny toadstools; oak leaves and acorns; Oak Fairy
*Winter – holly and ivy; Christmas Holly Fairy.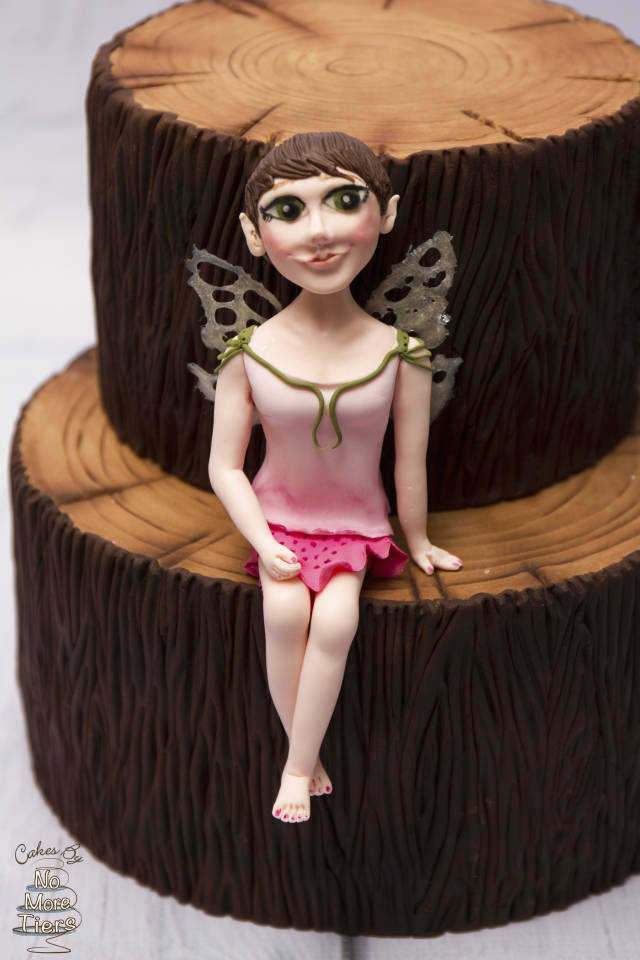 Foxglove Fairy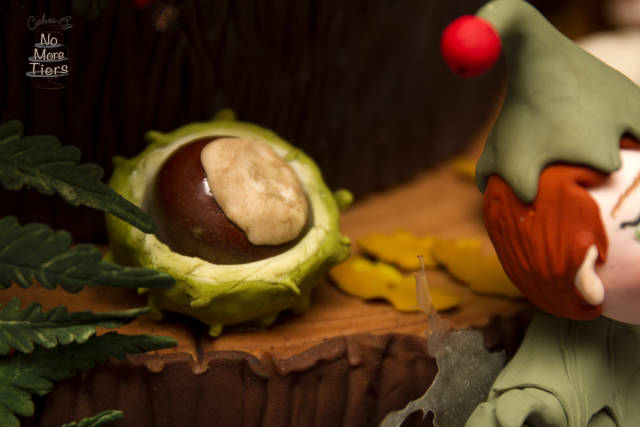 Hidden conkers!
Sugar bluebells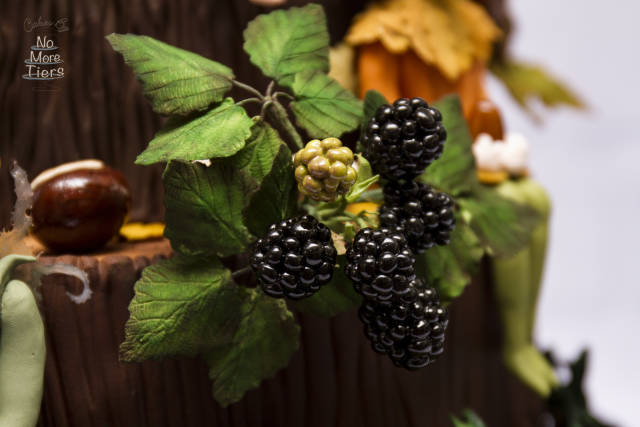 Handmade sugar blackberries (no mould used)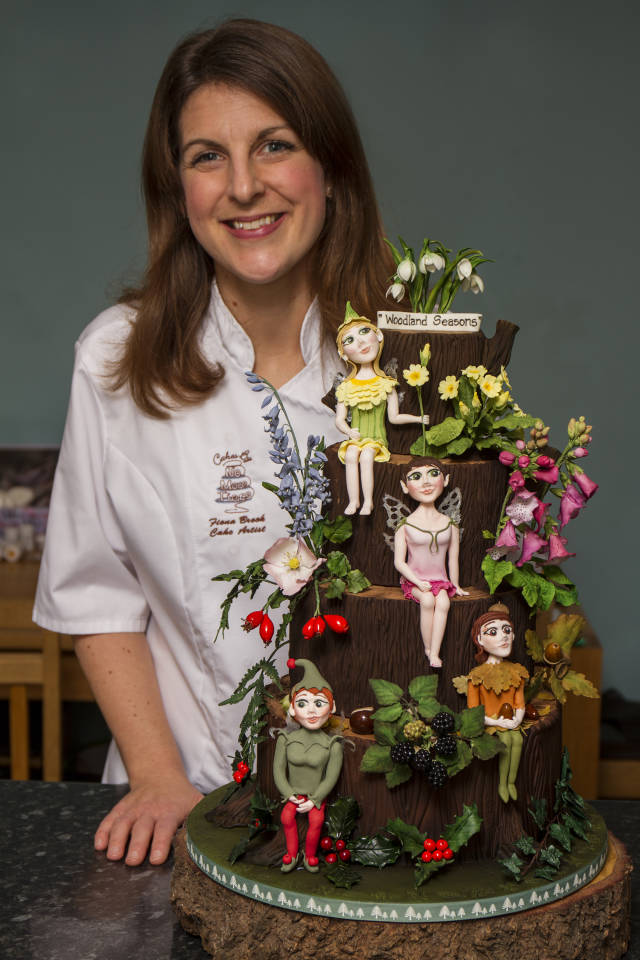 Me looking relieved to have finished it!
I hope that you like it as much as I enjoyed making it! You can't really see all the detail in a single photo, but hopefully the close up shots should give you a little bit of an idea.
With huge thanks again to Massa Ticino and the Cake Decorating Company for their kind sponsorship of the Fairytale Forest project, and big love to the rest of the SugarShow Productions team for their amazing hard work in producing the other pieces for this collab and pulling it all together! It's been a privilege to be involved again – I had a blast :-)