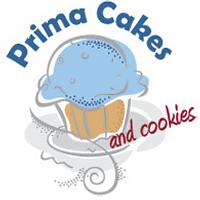 Prima Cakes and Cookies - Jennifer
posted
almost 5 years ago
La Muerte's Pumpkin (Showpiece)
Advertisement
Advertisement
La Muerte's Pumpkin (Showpiece)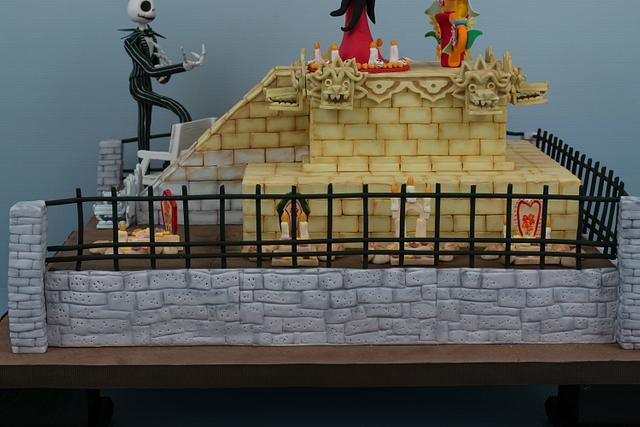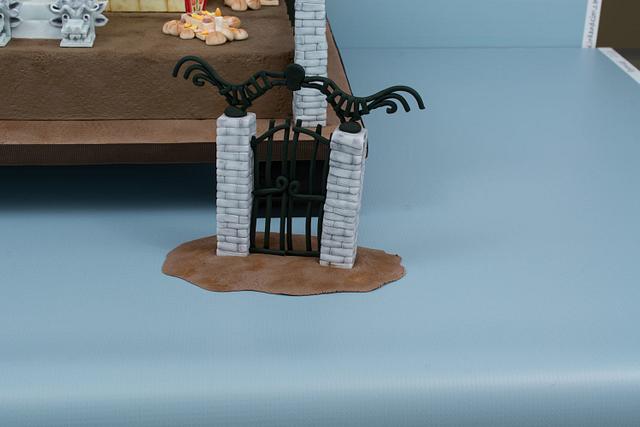 Advertisement
Advertisement
2 weekends ago I went to the Great American Cake Show. I decided to enter my first wedding cake ever. The theme of the wedding cake division was "Death Becomes Them". I immediately thought about my La Muerte figure I has created for the Sugar Skulls Baker 2016 collaboration. I know had my bride and needed a groom. Jack came to mind so I decided to merge the world of Nightmare Before Christmas and The Book of Life. I was so excited and honored to have won first place in the Beginner to Advanced division.
The bottom tier is Halloween Town and the stairs take you up to the Land of the Remembered with the Tree of Life.
The each lion head on the top tier was created by hand. The blocks for the top 2 tiers were individually hand cut and place on the cake. Now I know what it feels like to do a mine craft cake.