I was inspired by a close family member going through the fight against breast cancer, for my design.
The lotus flowers represent her strength and perseverance during her struggle and rising above the turmoil of it all. They have a doubly special meaning for me though since I first came up with my stylized version for another collaboration design 2 years ago that was also dedicated to her.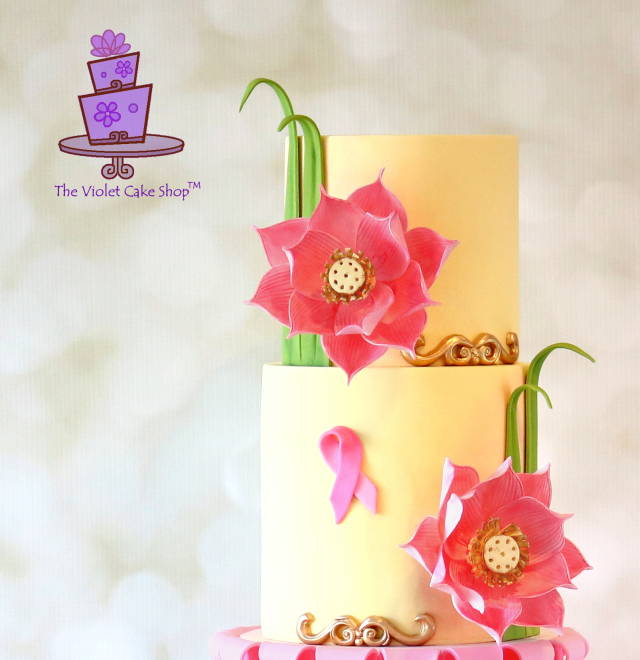 I used yellow to represent the hope for a cure.
Please consider donating to our special fundraising efforts in support of breast cancer research. Every $5 in donatons also qualifies as an entry to win one of 3 AWESOME prize packages worth hundreds of dollars each. Link here – https://give.bcrfcure.org/fundraise?fcid=677311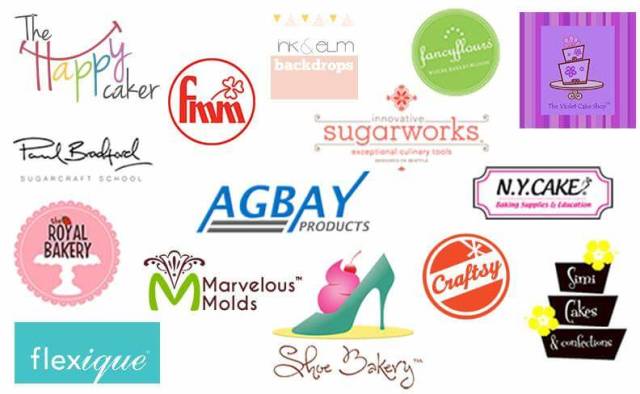 Big thanks and a job well done to Shannon Davie of The Happy Caker for the invite and all her hard work organizing everything! See our collab page on FB for all the other beautiful and touching tributes – www.facebook.com/gopinkcollaboration
Also huge thanks to Satin Ice for generously sponsoring all the fondant for our pieces.
TFL =D