Hi friends, welcome to Music Around the World. This is a cake collaboration created by Elisabete Caseiro from Betysugarland – Cake Design by Elisabete Caseiro that gathered 41 cake and sugar artists from all over the world to celebrate International Day of Music in the sweetest way.
You can see all the creations together in our gallery, as well as the individual albums with details of every piece.
https://www.facebook.com/MusicAroundtheWorldCakeNo…/photos/…
Happy International Day of Music!
#MusicAroundtheWorld #CakeNotes #MusicAroundtheWordCollab #InternationalDayofMusic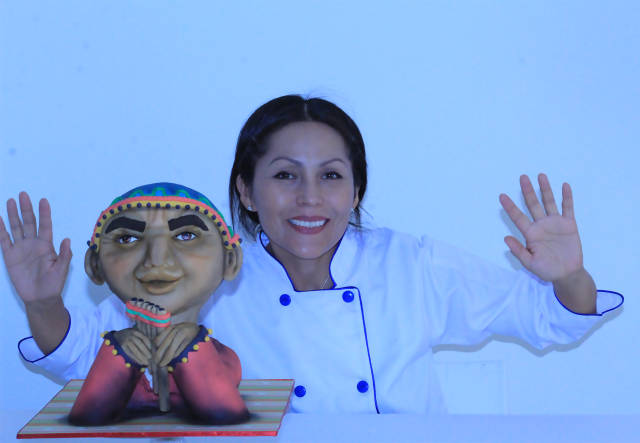 About my piece:
I found it interesting to make a man playing the siku.
The siku or Spanish zampoña), is a traditional Andean panpipe. This instrument is the main instrument used in a famous song called "EL condor pasa" or "The Condor passes") is an orchestral musical piece from the zarzuela El Cóndor Pasa by the Peruvian composer Daniel Alomía Robles, written in 1913 and based on traditional Andean music, specifically folk music from Peru. Since then, it has been estimated that around the world, more than 4000 versions of the melody have been produced, along with 300 sets of lyrics. In 2004, Peru declared this song as part of the national cultural heritage.1 This song is now considered the second national anthem of Peru.
It is the best-known Peruvian song to anglo-centric radio play due to a 1970 cover by Simon & Garfunkel on their Bridge over Troubled Water album. Their version is called "El Condor Pasa (If I Could)" (https://youtu.be/QqJvqMeaDtU).