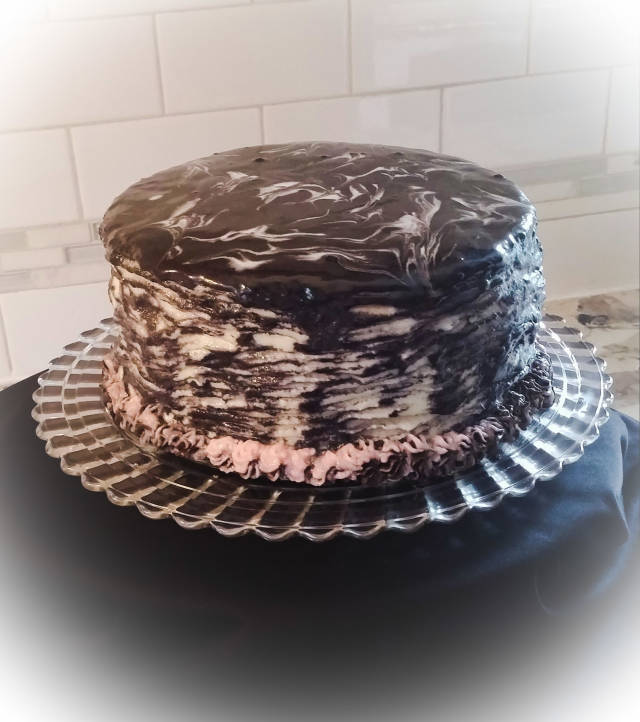 Decided to make a quick cake today for my/our 39th wedding anniversary. It's a victoria sponge flavoured with cookies and cream in the cake and the icing. White chocolate ganache on top. Wasn't going to bother making a cake. Did so for two reasons.
1. Hubby moaned he didn't get any of his birthday cake last week..😧 I sent most of it home with my children. I was in the dog house for that.
2. It's my good friend and next door neighbour, Eleanor's birthday tomorrow. It's a bittersweet day. Her hubby received his diagnosis of terminal lung cancer on her birthday. It's also the 2nd anniversary of his death. I wanted to bring Eleanor some sunshine, and bring back her birthday as a happy occasion.
Creativity is God's gift to us. Using our creativity is our gift back to God. Clarky's Cakes 😎