Welcome to the Wiesn – the World's biggest fair!
Willkommen auf der Wiesn – die weltweit größte Messe der Welt!
It's time to party! Our team hails from The USA, Canada, Mexico, The United Kingdom, The Republic of Ireland, Germany, France, Spain, Switzerland, Australia, Austria, Portugal, Bulgaria, The Netherlands, and Malaysia.
A short video clip to introduce you to our Oktoberfest. Click on the link to enjoy! http://youtu.be/JLDYnqMA_ck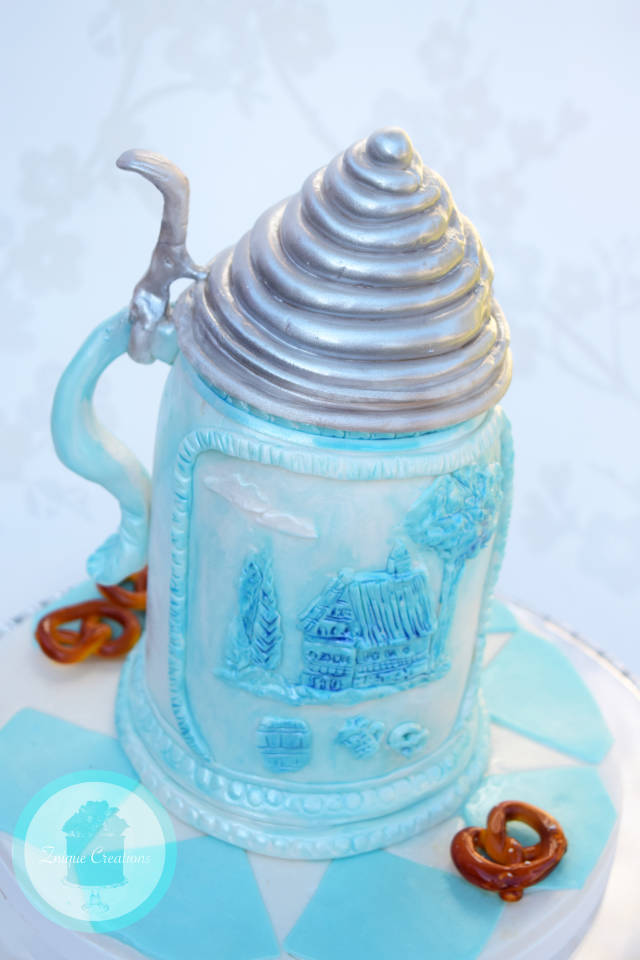 This is my contribution to this FANTASTIC collaboration.
I have tried to recreate a Stein inspired by a few existing Stein's. I have added a
few Pretzels – who can have Oktoberfest without Pretzels? These were made
from fondant and airbrushed to finish this off.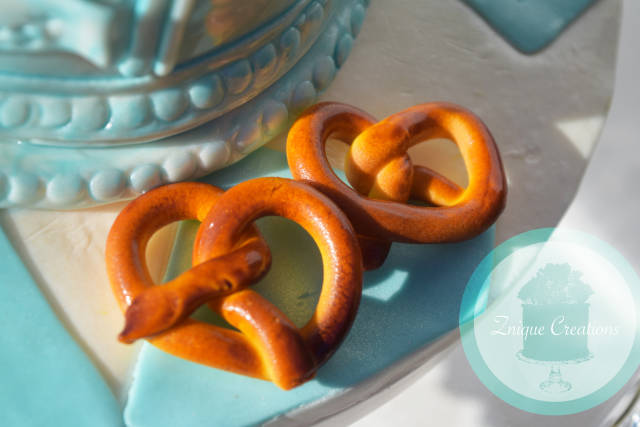 I followed the steps of the real way to twisting the Pretzel to make the fondant ones. Now I want to really give Pretzel making a go, it does look like a lot of fun and I love Pretzels! All items were each hand made (some with the help of an extruder) and added to the cake.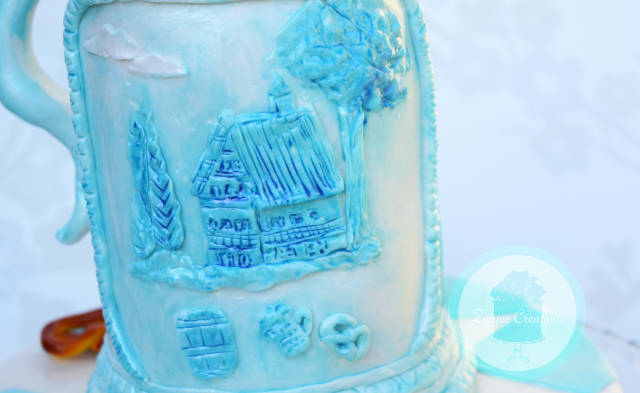 Everything is edible and the silver items were also airbrushed. The rest was hand-painted and finished with a thin layer of pearl sheen airbrush to give it a slight shine.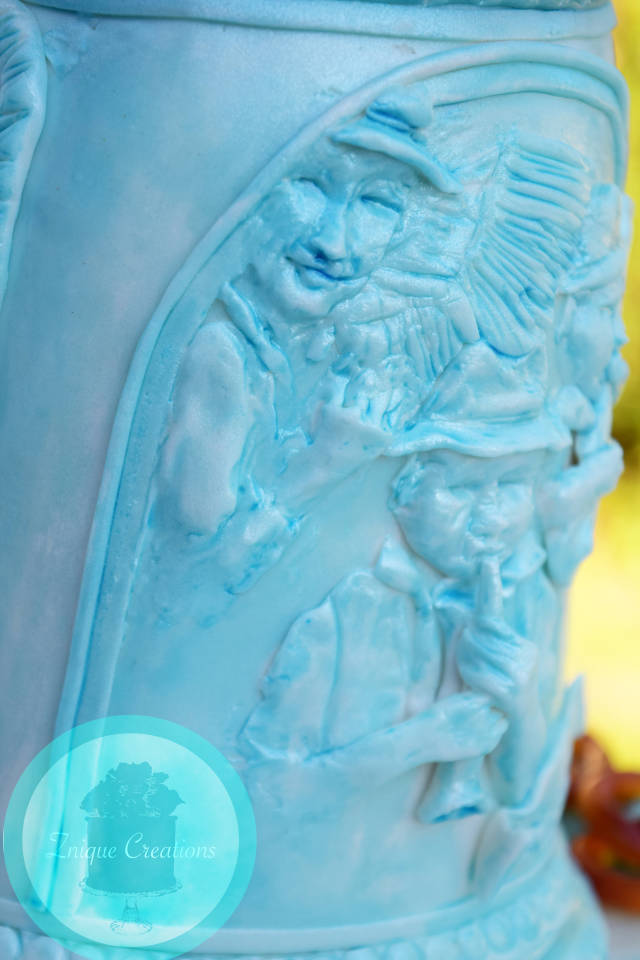 Please do check out the Facebook page : "https://www.facebook.com/Welcome-to-Oktoberfest-2016-1554865308158953/"