Odise
posted
about 5 years ago
Art of Sugar Competition Cake
Advertisement
Advertisement
Art of Sugar Competition Cake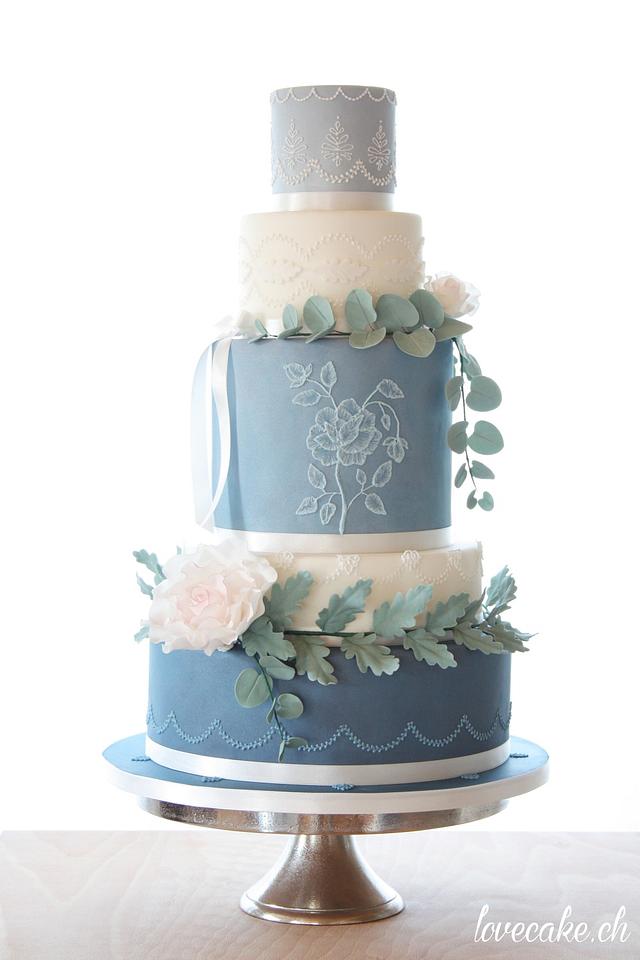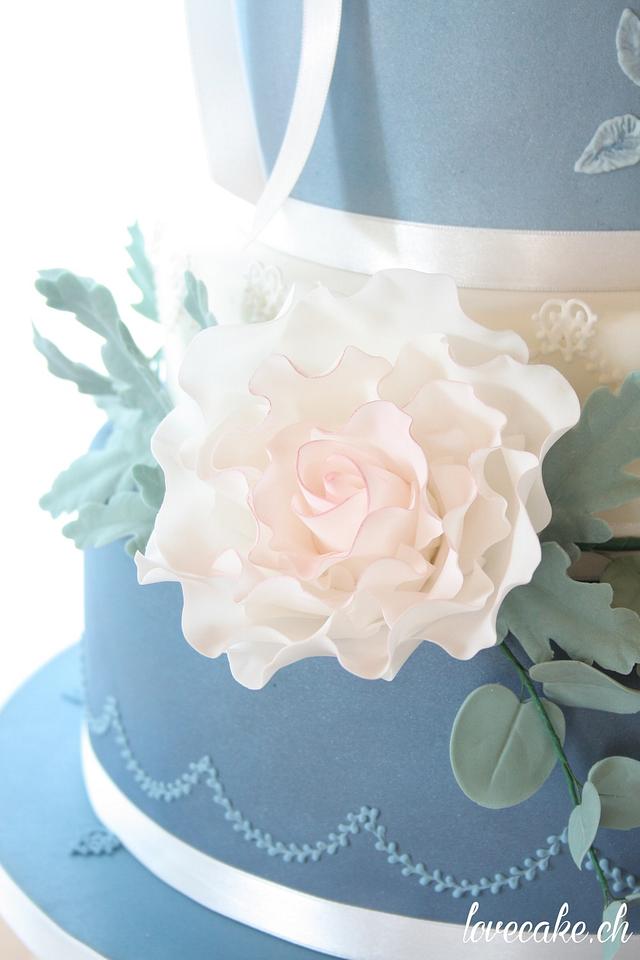 Advertisement
Advertisement
I submitted this cake as a competition piece at the International Art of Sugar Exhibition in Zurich, Switzerland last weekend. I based the statement flower on the bottom tier on Faye Cahill's peony rose as taught in her first Craftsy class. I made it more rose-like by having ruffling the petals more and adding an additional layer of petals around the centre. The small flower on the second tier is the same, just a tiny version. The lace piping on top is my own design.
The judges liked the piping and brush embroidery, but missed the calyx on both flowers and were surprised I didn't include rose leaves. They would have liked to have seen a bit more movement in the eucalyptus and shading around the edges of the leaves. They guessed (correctly) that I chose to match the colour of the oak leaves to the eucalyptus for overall colour balance, but commented that botanically that wasn't correct and suggested I tint them darker. They did like that the oak leaves reappeared on the second tier.
Participating in this competition was an incredibly inspiring experience. It was a fairly small competition but that made it possible for anyone who submitted a piece to get individual and personal feedback from the judges if they wanted. I didn't expect that at all but I really appreciated it.