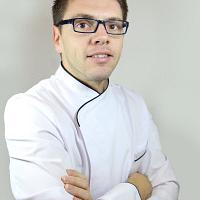 Floren Bastante / Dulces el inflón
posted
over 6 years ago
Spock set of elements - Star Trek 50 - Cake Celebration
Advertisement
Advertisement
Spock set of elements - Star Trek 50 - Cake Celebration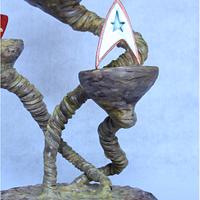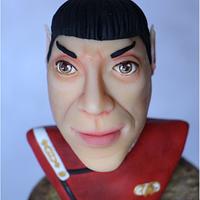 expand all pictures
Advertisement
Advertisement
The first regular episode ("The Man Trap") of Star Trek: The Original Series aired on Thursday, September 8th, 1966. Precisely 50 years ago!
To celebrate the 50th anniversary of the franchise, a group of cake designers and sugar artists from all over the world, leaded by Elisabete Caseiro and Claire North, joined together creating edible pieces with their favorite characters, spaceships and scenes.
We associated with the project Cake: The Final Frontier, leaded by Scott Russel with the help of Amber Adamson and Jean Schapowal, and presented in Las Vegas Star Trek 50th Anniversary Convention, and all together we created this fabulous page with 35 amazing cakes and sugar pieces.