I'm pleased to be able to share with you this creation I did way back in May, for the August 2016, issue 28 of #WeddingCakesandSugarcraft Magazine.
I was delighted to be asked to create an "old masters" wedding cake design to Cake Craft Guides Magazine. https://www.hobbies-and-crafts.co.uk/cake-craft/store/subscriptions/cake-craft-guides/
I chose Van Gogh's Sunflowers of which he did many varied themes on sunflowers.
In the issue is a tutorial in it on making the sugarcrafted sunflowers, agapanthas, hypericum and gold berries. This is available online at the above link, or still available in some UK newsagents and supermarkets as well.
I found recreating in cocoa butter, the painting of Van Gog's sunflowers both complex and insightful as it drew me into this iconic, tragic artist's life and mind and passion for his craft and what he saw though the eyes of an artist.
many thanks so much to the team at Cake Decorating and Sugarcraft for the opportunity. Here is their website https://www.hobbies-and-crafts.co.uk/cake-craft/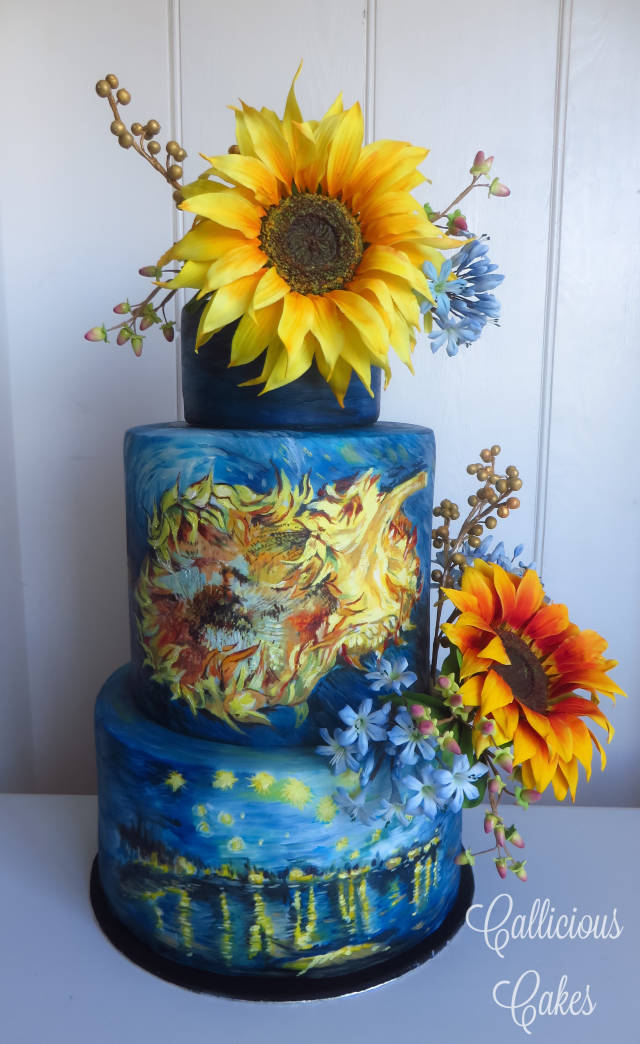 You must never limit your challenges, instead you must challenge your limits