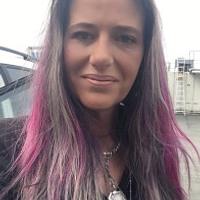 Lisa Templeton
posted
over 5 years ago
Elegant Sugar Frangipani 50th Birthday Cake
Advertisement
Advertisement
Elegant Sugar Frangipani 50th Birthday Cake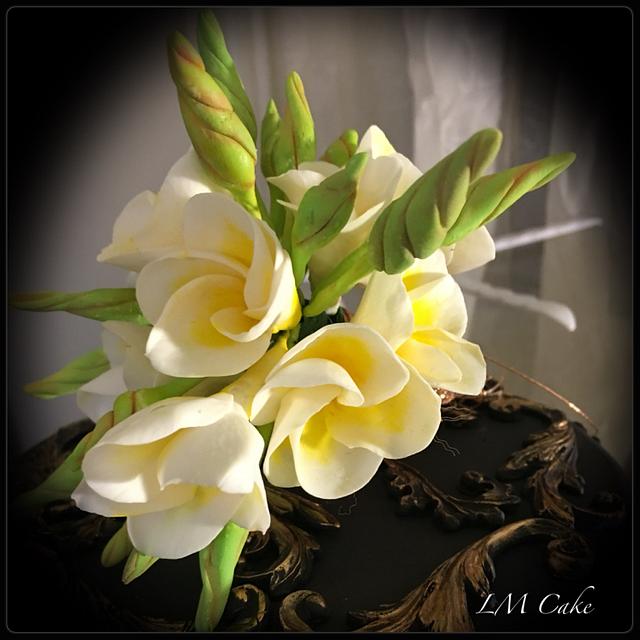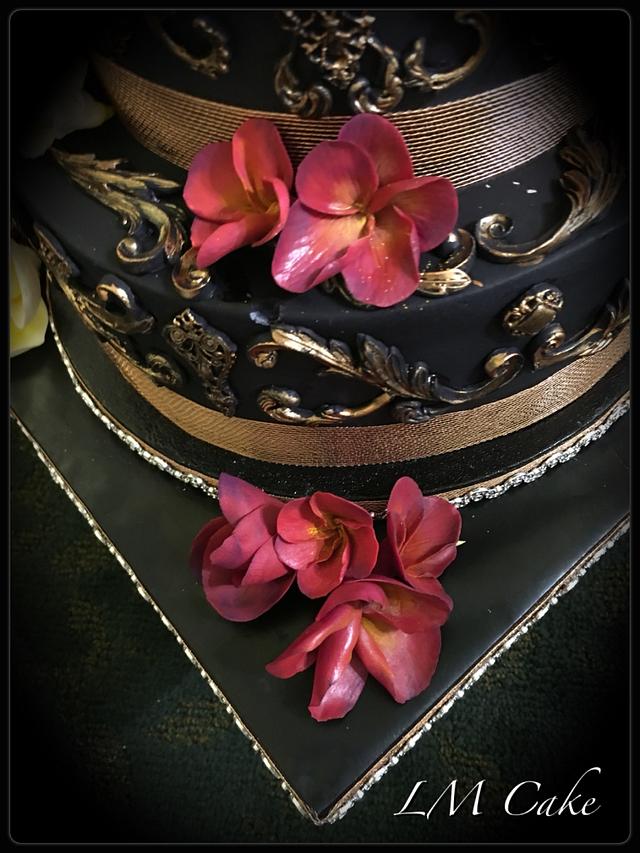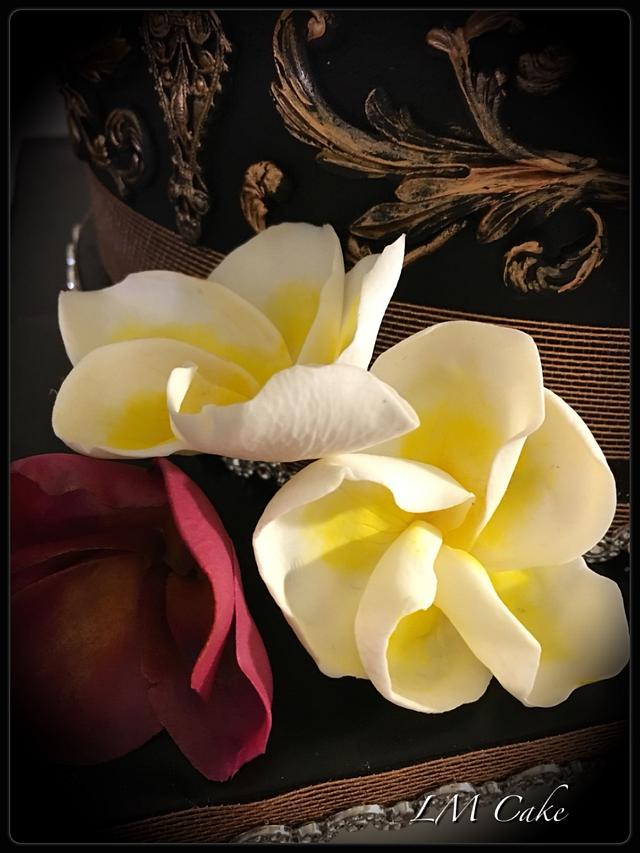 Advertisement
Advertisement
I had the honour of making a 50th cake for a very special lady, Di. Di's favourite flowers are frangipani, so I spent a lot of time revisiting frangipani and working out how to create them in sugar.
I started with some very basic freeform ones with no wire and then made some with stems. I kept all the best ones with stems for the topper. But sadly I dropped them tying the ribbon on the bouquet so had to make another bouquet. Thankfully I had enough flowers to make another bouquet and still had flowers left over.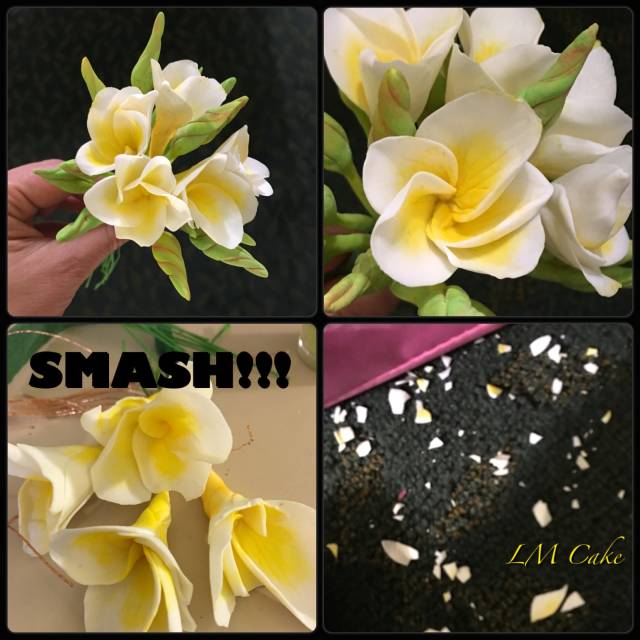 I made a chocolate and Black Boy peach gateau and a passion fruit Gateau with LM Cake style Italian meringue buttercream. My recipe for the passionfruit is available here "https://www.facebook.com/notes/lm-cake-design-lisa-templeton-from-denheath/lm-cake-style-passion-fruit-gateau/1080500505340840":
I used Black Pettinice by Bakels, i love it! I love how it make the details stand out. I used rainbow dust metallic gold to paint the accents.