Cake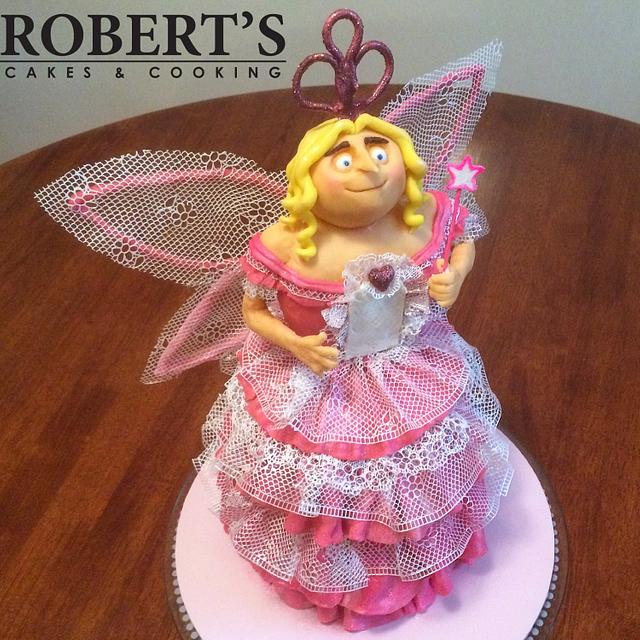 Despicable Me 2 - Gruzinkerbell
Fairy princess Gru from Despicable Me 2. Mud cake, homemade modelling chocolate and sugar veil.
My wife usually gets a last minute, super basic cake for her birthday. Not this year, I asked her what she wanted, and she wanted Gru… dressed as a fairy princess…. :P
About 15 hours worth of work in this one. Also roughly 3 kg of chocolate in the 8 layer mud cake, ganache and modelling chocolate.
This was only my second ever attempt at a detailed modelling chocolate figure and my first time making and using sugarveil edible lace.
There is a single half dowel through the head and torso, and the wings have flower wire, otherwise everything else is edible,
Despite using home made modelling chocolate for basic roses for years, this was the projecy where I finally really understood how to work with it and fell totally in love with modelling chocolate.
Ever wanted to try making your own modelling chocolate, here's my recipe and tips:
http://robertscakesandcooking.com/modelling-chocolate-recipe/
More cakes and random cakey goodness on my facebook page:
https://www.facebook.com/robertscakesandcooking
sugar veil modelling chocolate gru gruzinkerbell fairy princess cake fairy princess gru fairy princess gru cake modeling chocolate sugarveil lace despicable me despicable me 2 despicable me cake scuplted cake figure modelling
5