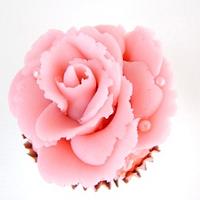 Sharon A./Not Your Average Cupcake
posted
almost 7 years ago
It's a Nice Day for a (Key West) Wedding
Advertisement
Advertisement
It's a Nice Day for a (Key West) Wedding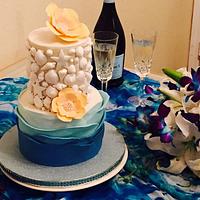 expand all pictures
Advertisement
Advertisement
Congratulations to Mic and James on their wedding day!
I was so honored to be asked to make this cake for a Key West wedding.
The bride wanted a beach theme that included some ombre hues, and is a chocolate lover! The groom loves vanilla.
Inside the top tier is rich devil's food cake with chocolate buttercream. The bottom tier is vanilla-almond with strawberry buttercream. Both tiers are coated in white chocolate ganache, with fondant accents, and handmade fondant flowers. This was the first time I decorated using the bas relief method and I'm addicted!
Thanks for looking. xox
Sharon
Sharon A. *** Not Your Average Cupcake! https://www.facebook.com/Notyouraveragecupcake