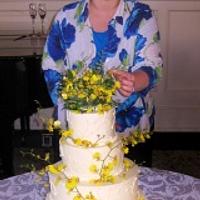 Nancys Fancys Cakes & Catering (Nancy Goolsby)
posted
over 5 years ago
Wedding cake buttercream happiness
Advertisement
Advertisement
Wedding cake buttercream happiness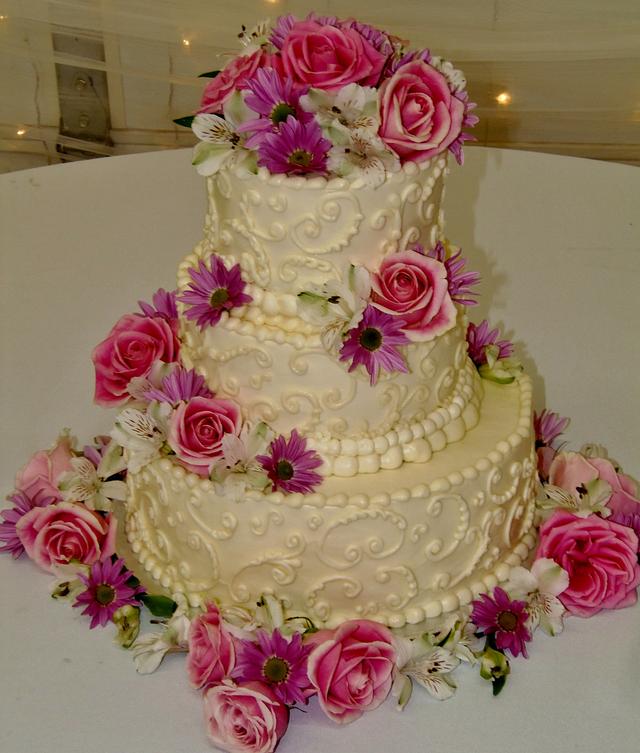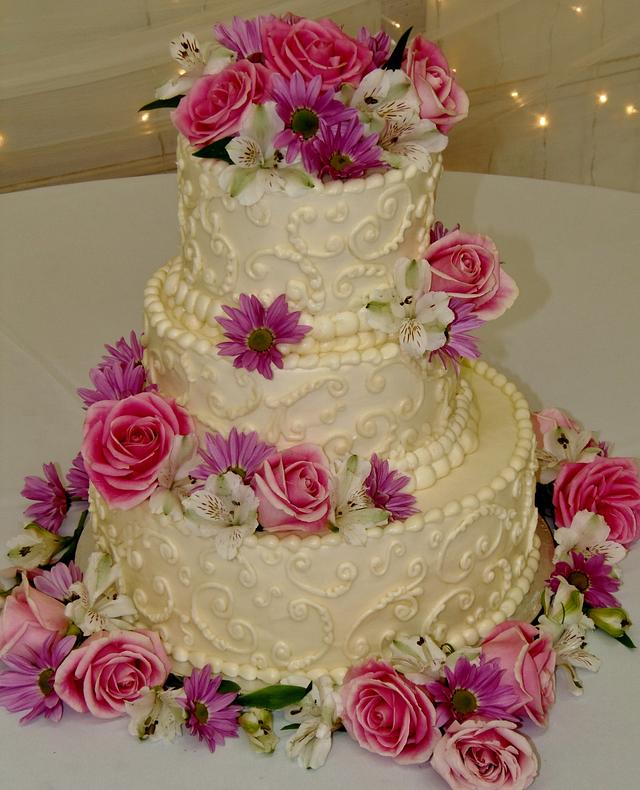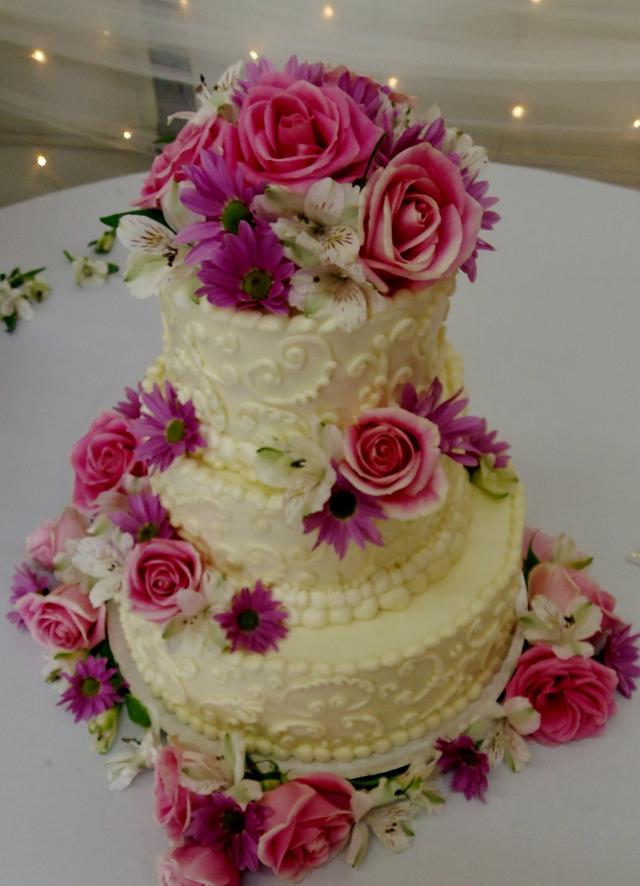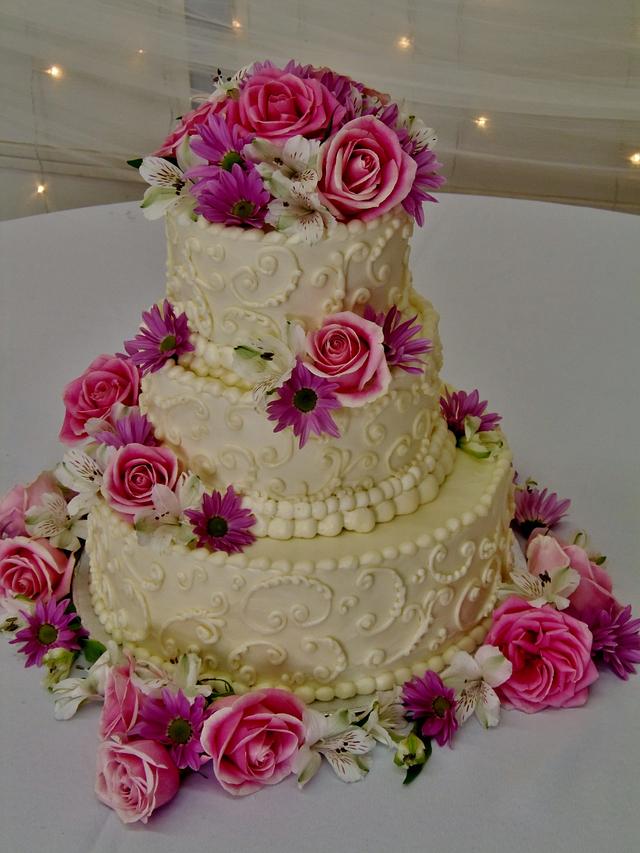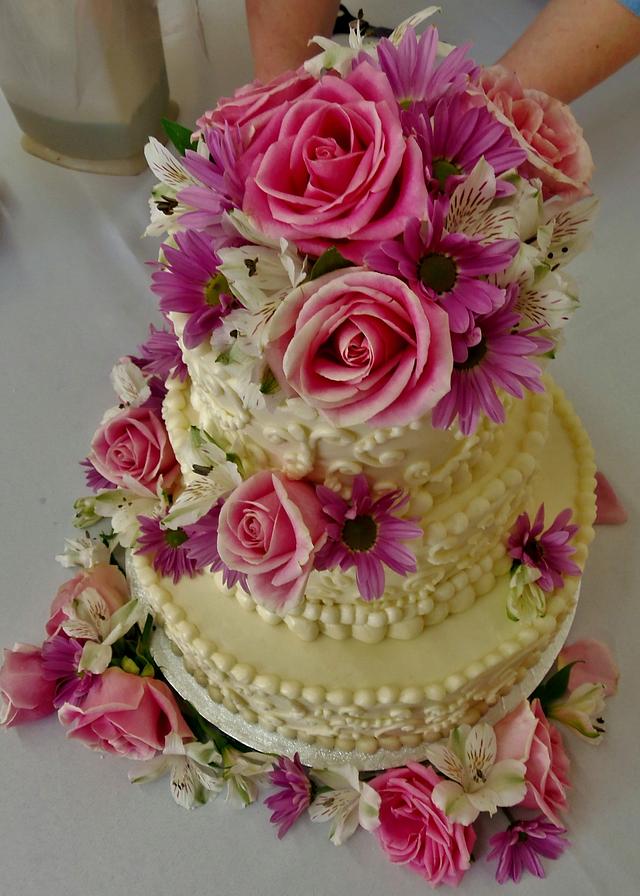 Advertisement
Advertisement
This was a 3-tier wedding cake decorated in all buttercream except beautiful fresh flowers I place myself in pink roses, lavender daisies, and white lilies.
I piped the scroll work, then piped curly overlays to add more dimension.
It was a hot venue with no a/c, so I set it up last that day, as I had 3 wedding cakes at 3 different locations, all an hour apart, so talking about logistics! I made it though!
Nancy (Nancy's Fancy's Cakes & Catering)