Cake
Max
I had a bit of spontaneous fun, Handpainting my friend Mishy's gorgeous dog Max. Mishy is also a fabulous cake decorator over at VS Cakes https://www.facebook.com/vscakes/
This little fella popped up in my news feed on Facebook earlier this year, so I decided to paint him in between the I'm working on, here are actual pics of Max… Don't you want to just cuddle him??
I posted him up to her once done, but she had no idea, and she loved it.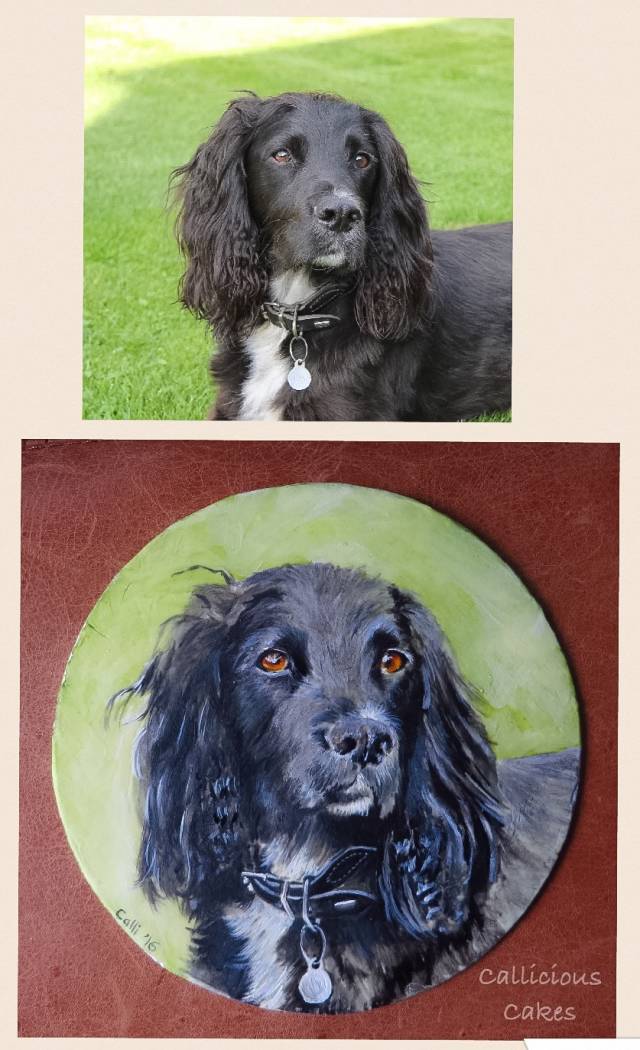 Supplies: cake card cocoa butter edible colours
Tools: paintbrushes
Tags: dog spaniel cocker spaniel springer spaniel gift callicious cakes hand painted handpainted plaque cocoa butter dog portrait
You must never limit your challenges, instead you must challenge your limits
120 Comments