Im thrilled to bits to finally share with you my South African Wedding Blessing Cake I did back in JANUARY this year, for #PartyCakesMagazine (Issue 27). The Magazine is now on sale in selected stores and on-line here at https://www.hobbies-and-crafts.co.uk/cake-craft/.
And it was chosen for FRONT COVER!!! Im still pinching myself!!! Huge thank you to Melanie Underwood and the Team at #CakecraftandDecoratingMagazine for this opportunitu to share some of my skills. The magazine is packed with so many fabulous tutorials, recipes and designs from cake artists all over the world. My cake is also a tutorial so you can find out how I made the porcupine quills, ethnic pot up top, gazanias and roibos and other decorating details, when you purchase the magazine. I do hope you find it useful.
Front Cover (and main pic above) was photographed by The Sitting Room Photography Studio.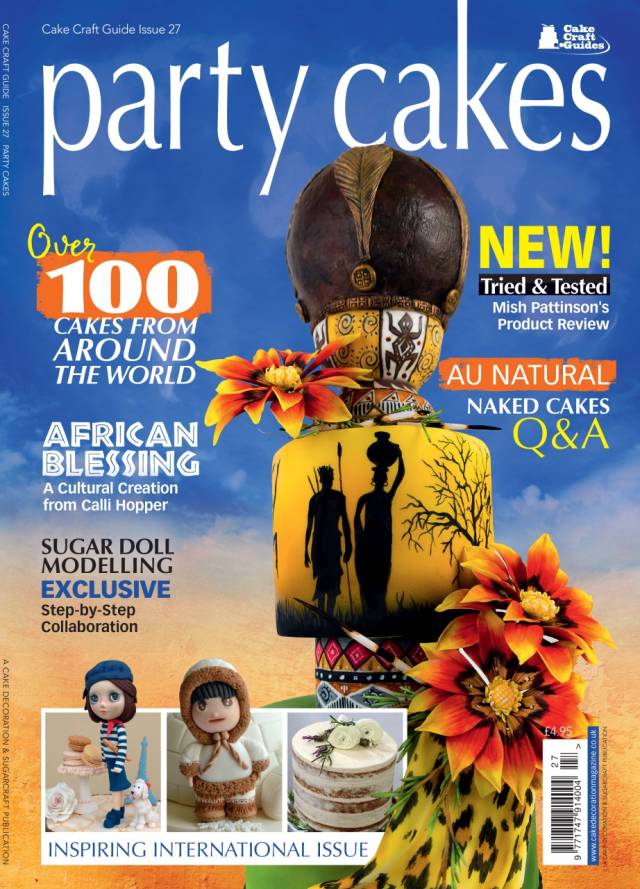 You must never limit your challenges, instead you must challenge your limits