This is my contribution to Mama's Boys Collaboration. A bunch of only guys to celebrate Mother's Day [US/Rest of South America and other parts of the World I think] Organised by the lovely Sharon Spradley. The collaboration is based around Flowers, each participant choosing a flower. I chose Camellias and I decided to do them in a semi close state [ a favourite of my mom]
My Piece is a bit about fashion elements as my Mum used to be a keen seamstress when I was growing up so there was always fabrics, materials and plenty of Fashion Magazines around [ Vogue, Bazzar etc]
The structure bottom tier is with Wafer Paper square sheets, I dusted the bottom sheets and the ombre effect in the middle is achieve by reflection of the darker yellow sheets. I wanted to make them in Flower paste but as it is a collaboration I chose to go for the less expensive option.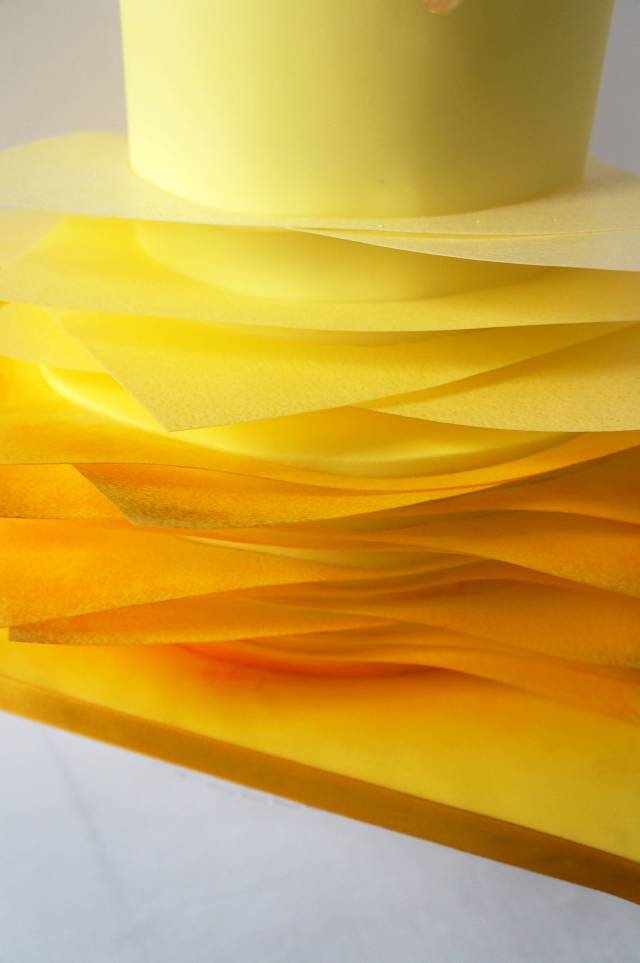 I also made 5 Isomalt Cocoons to signify My Mother's family [me , sisters , dad and her] .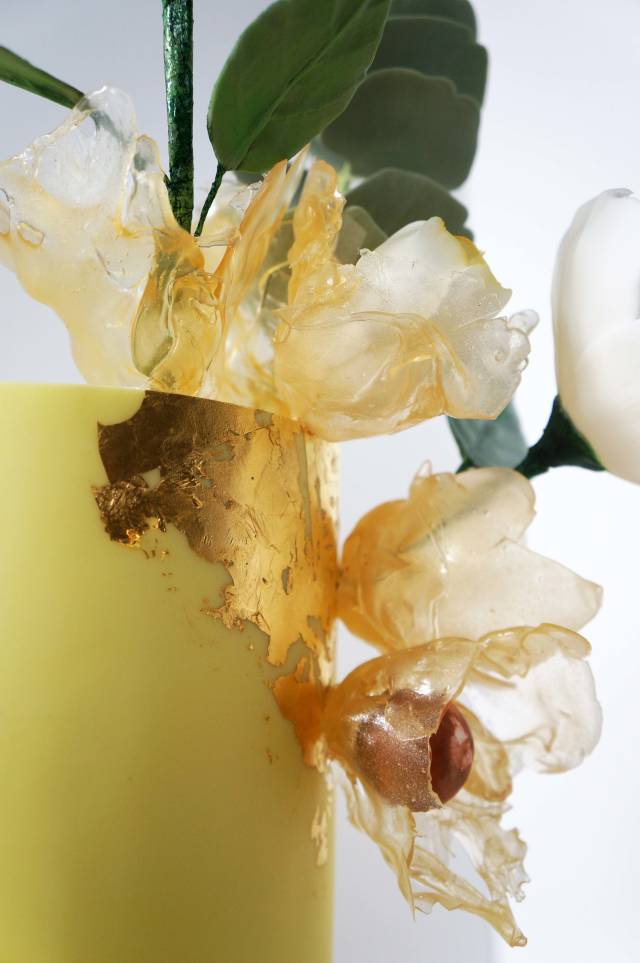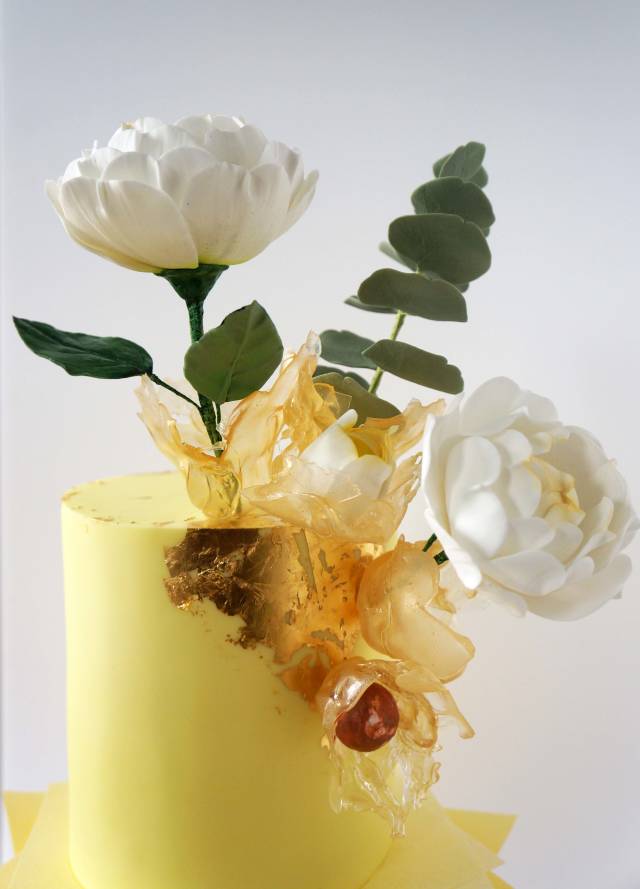 "I chose Camellias in the end because of it symbolism [refinement, perfection, excellence] which applies to some qualities I see in my Mum [like I am sure most children see in their Mothers too ]. She has been a force to reckon with, a stern and soft guidance to me and my sisters ,a very strong minded Woman, independent and resourceful, she is also into Fashion and hence the name of the Piece. I still remember back in the day many Vogue, Bazaar and many fashion magazines laying around the house for inspiration to her talents as a hobby seamstress [ she sewed many fashionable gowns for my sisters' parties and knows everything about fabrics and textures ]. My piece takes inspiration from fashion itself and my Mum's passion for it [another symbolism for Camellias is passion] with a very structured and irregular bottom tier , all in ombre yellow [ one of her favourite colours, she is not afraid of bright colours] building up to an extended top tier with Golden accents [another colour/metal favourite of Mum] and Isomalt cocoons from where the Camellias sprout in different states . The 5 Cocoons signified her inner family circle [me, sisters, dad and herself] and I added an eucalyptus stem because I remember how much she loved eucalyptus sweets when were young. In fact, there was always a tube of eucalyptus candies with her"
If you would like to see more amazing pieces head to https://www.facebook.com/Mamas-Boys-collaboration-1640629279593319/?fref=ts for more pieces!
Hope you all like it!