Cake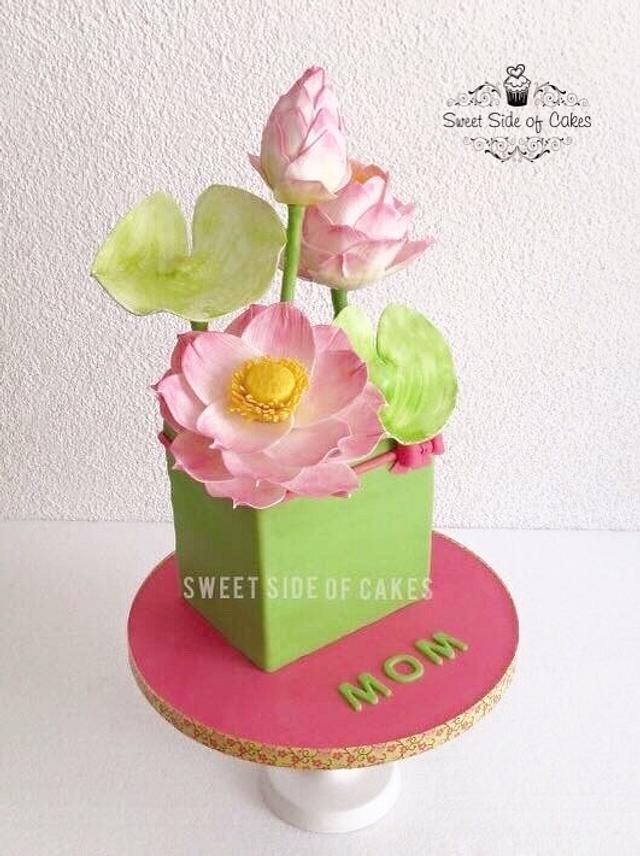 For My Mom - My 2nd Mother's Day Cake
And this is my 2nd Mother's Day cake made last year for my mom.
The Lotus flowers are made from gumpaste. The petals and leaves are free hand cut. It was my ever first time working with gumpaste and also my first time dusting and painting flowers. It was a very interesting experience.
Now for this year – next sunday – i still don't have any ideas! Since my mom loves flowers and bright colours it would be something with flowers again. So stay tuned.
Thank you for looking.
Khamphet xx
fondant satin ice gum paste wooden skewers exacto knife mothers day celebration flowers lotus flower pink green gumpaste flowers satin ice gumpaste square cake #sweetsideofcakes
51