Cake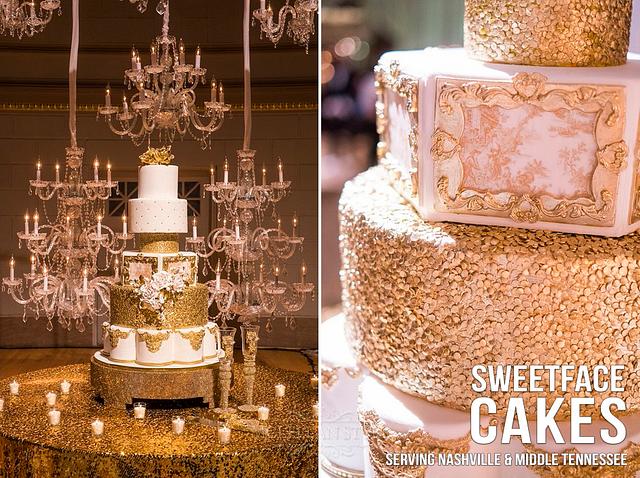 Gold & White Wedding Cake
This cake was from back in May (I can't believe I waited so long to post it!). It was designed and created for the wedding of Tennessee Titan Dexter McCluskey and his bride Brittany Humphreys. She wanted a LOT of gold and bling and I think I delivered!
The large bottom scalloped tier and the spacer under the top two tiers are both faux (thank goodness, 'cause that bottom one was HUGE!), but the rest of the cake is real.
The sequined tier was created using the confetti sprinkle method.
The hex tier has hand-sketched toile farm scenes.
The quilted tier has some nice gold sparkle too!
The sugar flowers area all white and gold, as well.
This cake was delivered to the War Memorial Auditorium in Nashville, TN.
Thanks for looking!
fondant confetti sprinkles rolkem super gold everclear gumpaste flowers cake styrofoam dummies royal icing silicone mold quilting mat wedding cake white and gold bling sequins hand painted
17