Cake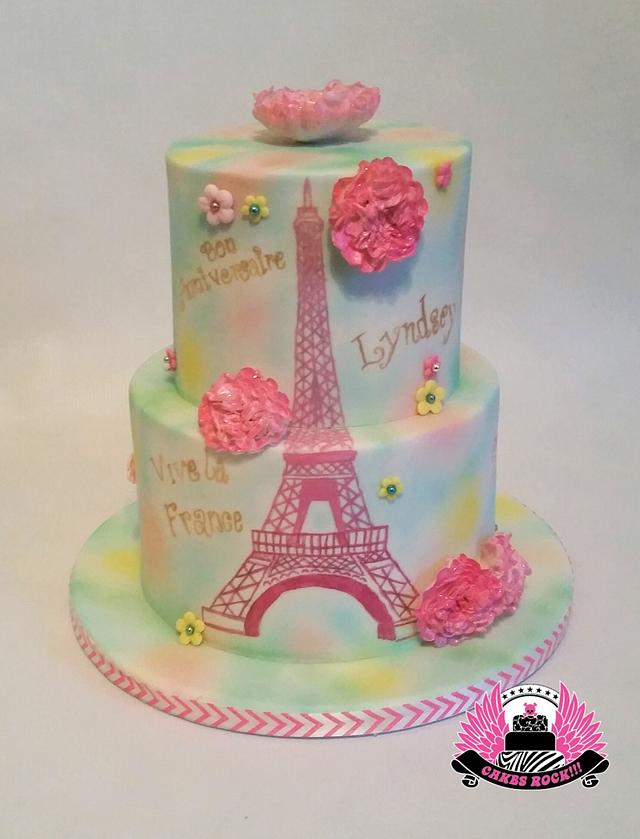 Paris
Oooh la la! What a lucky girl to have her big 10th birthday present be a trip to Paris! Her mom had me design the cake as the last clue on a scavenger hunt party, so she would then discover her big surprise!
We hand-painted the Eiffel Tower in an ombre effect & also hand-painted the various French phrases in gold metallic. The background is airbrushed & the large flowers are gumpaste ruffle flowers.
The entire cake is chocolate cake with chocolate chip cookie dough filling.
paris eiffel tower cake birthday christy seguin cakes rock austin texas atx
22