Cake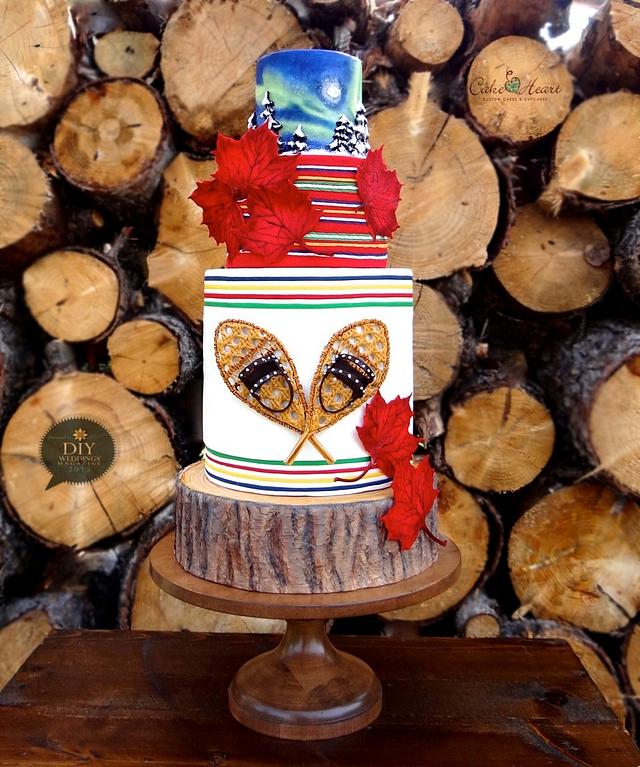 Rustic Winter Wedding
Canadian Rustic Winter Wedding for DIY Magazine's December issue, with the theme being Around The World.
While it is known that Canadian Winter's can be quite long and cold, I imagine that this cake would have been for a couple who embrace the Season, and take in and enjoy all the activities our Winter's have to offer. This is their story. ;)
Rustic Canadian Wedding Cake
This cake design is for a couple who embodies their Canadian Culture and it encompasses the significance in their courtship.
The bottom tier, the Maple Tree, represents the sap that is extracted in early Spring to create delicious Maple syrup. Reminiscent of the couple's first pancake breakfast together.
The barrel tier is the iconic Hudson's Bay Point Blanket and snowshoes. A favourite of our couple as they spend evenings under the warmth of the point blanket, while sitting in front of the fire. The snowshoes were originally created for hunting in the winter months. For our couple, they symbolize their long, recreational treks in the Winter time.
The ceintures fléchées tier. These sashes were worn by French Canadian's to prevent the cold from penetrating beyond their coats and cloaks and typifies the couple's origin and their afternoons spent taking in the Festival Du Voyageur.
The top tier, the Aurora Borealis is also known as Northern Lights. The bright dancing lights of the aurora are collisions between electrically charged particles from the sun that enter the Earth's atmosphere. The lights are seen above the magnetic poles of the Northern and Southern hemispheres and were witnessed by the couple on occasion while star gazing. xx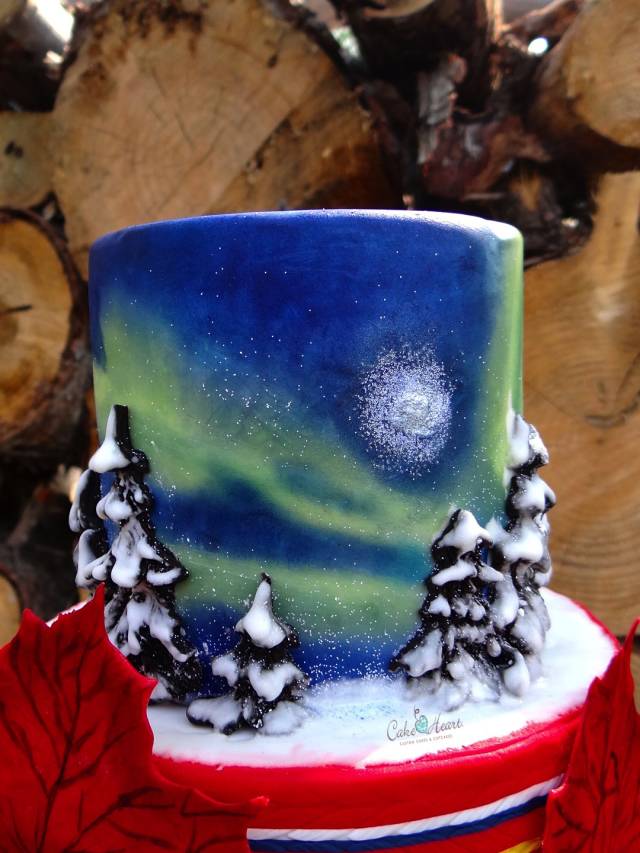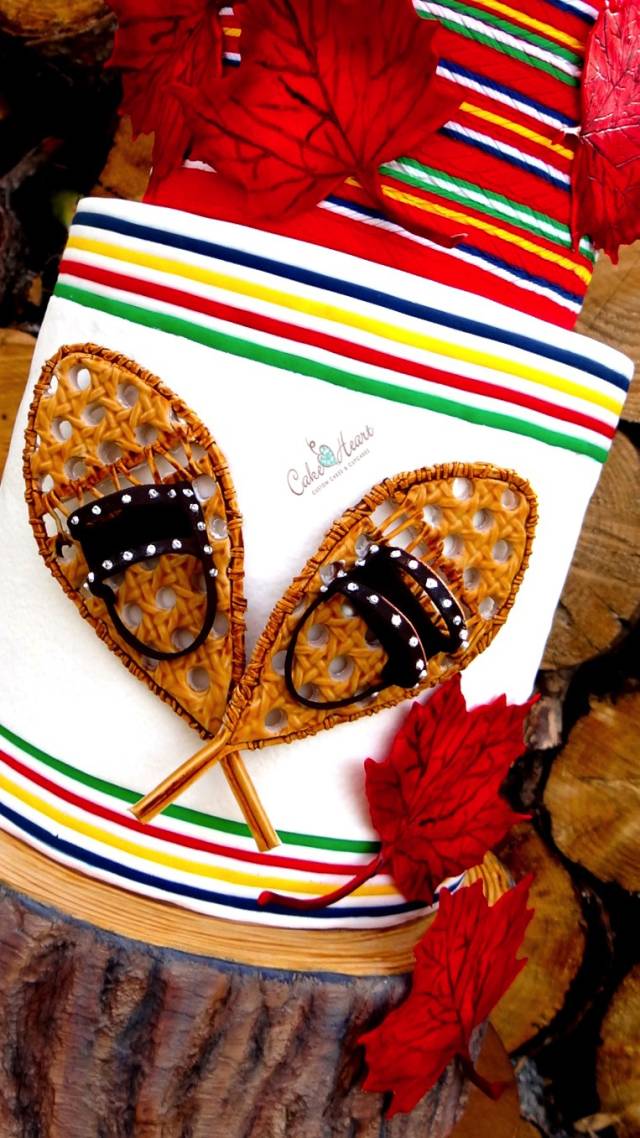 fondant gumpaste gels dusting powders impression mats molds extruder cutters paint brushes rustic winter canadian snow shoes hudson bay point blanket northern lights sash diy wedding magazine
32