Cake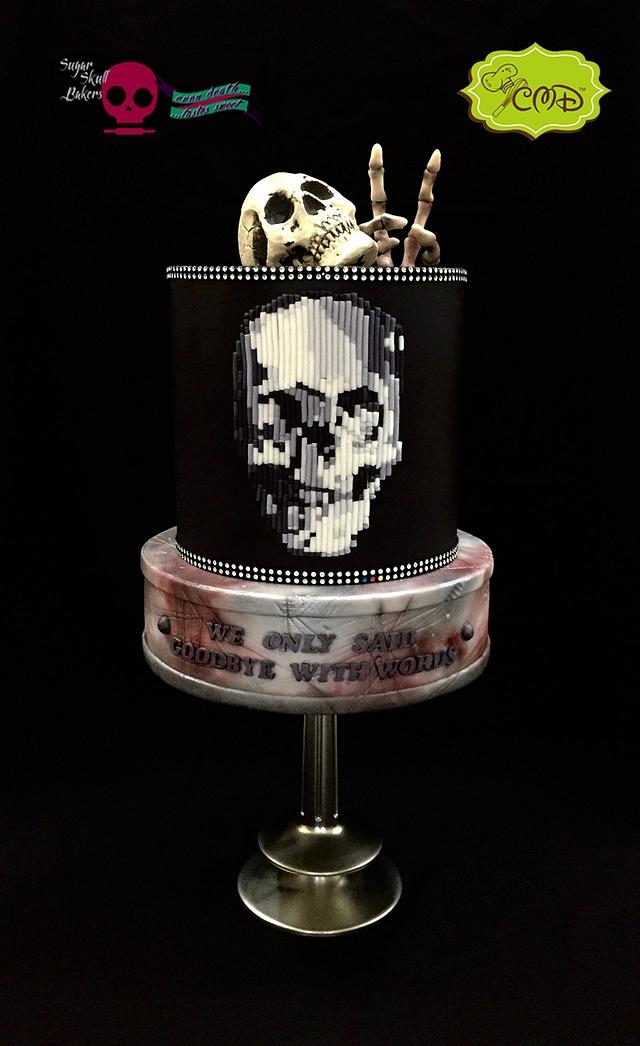 Resting in Peace by Lyle Clemente CMDAbu Dhabi
In death ,we always say, 'rest in peace', as conveyed in the top tier and so they hopefully do.
I also have developed a Fondant
Embroidery Technique to create the skull silhouette that is the centerpiece of this tribute cake.
It is a painstaking process, but it effectively creates the sought 3 dimensional depth in a 2D setting.
The cake's base tier is inspired by a metallic distressed urn and bears the words " We Only Said Goodbye With Words " , something I would want inscribed in my own epitaph. This was from one of the best songs ever made , by one of the best artists that ever lived, Amy Winehouse.
This cake is a tribute to my niece, the late Anna Alexandra "Aday" Clemente Acasio , and is very personal to me . May this Sugar Skull creation honor and celebrate her memory.
22