Cake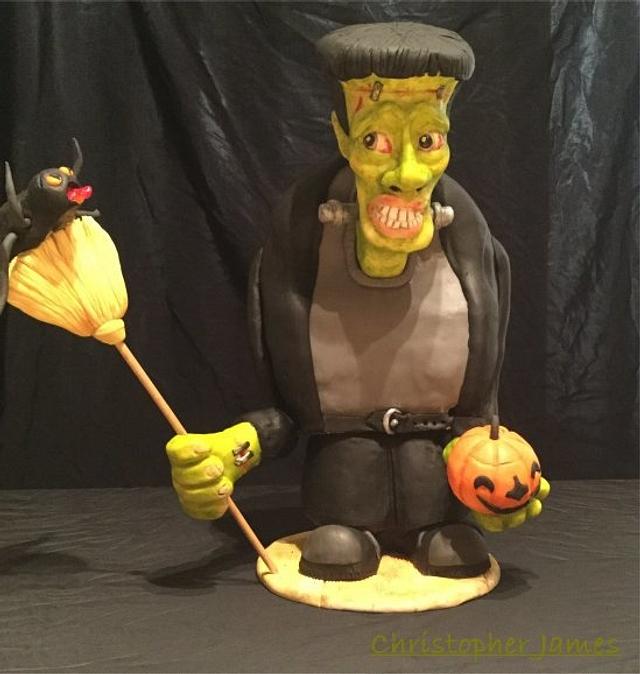 Frank' and The Spider
So why did this 19" tall fun Frankenstein chocolate cake come into being!
Well…. When your lovely neighbour says "Are you still coming to our Halloween party next week?", "Of course !".
"Great! But would you mind not entering a Pumpkin this year?" Me having won the pumpkin carving contest for the past three years and being super competitive gracefully said, "Not a problem at all! I'll make you a chocolate cake instead."
She was so pleased.
Hmmm… what cake do you make for someone who is petrified of spiders and scared by old black and white horror movies??
Revenge is sweet, but only when served as a cake !! Haha, I know she'll love it really !
My first time making and using modelling chocolate and RKT….. addicted already!
renshaw fondant renshaw flower & modelling paste modeling chocolate rkt frankenstein 3d cake halloween hand sculpted hand painted
43