Cake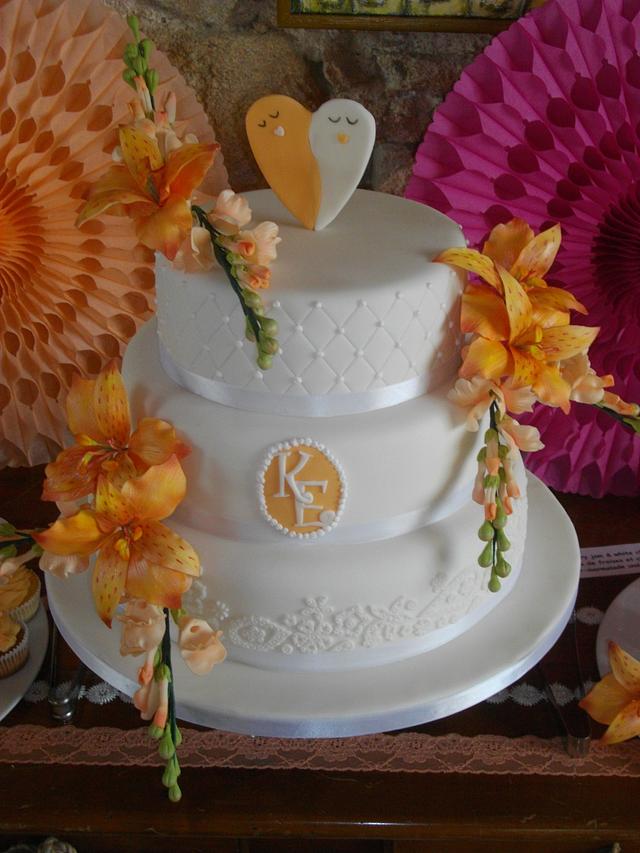 Lovebird wedding sweet table
This was a sweet table made for a lovely couple who wanted peach flowers and a couple on the top, but not in a traditional way. I found the design of the love birds in a heart online (so thankyou to whoever did that) and used them again for the biscuits.
This was my first time making alstroemeria and snapdragons, and boy was that a learning curve. If anyone wants to know how to make snapdragons I can tell you about a good article in a magazine that I found.
Loved every bit of this order and I hope you like it.
wedding cake love birds alstroemeria snapdragons peach sweet table wedding sweet table
10