Cake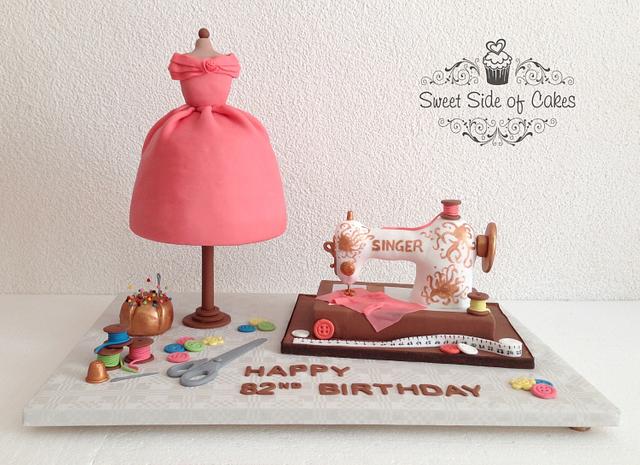 My Dad's Birthday Cake
I made that cake for my Dad's birthday.
I wanted to create something related to him and the old good memeries. He was a tailor for more than 60 years and made for me so many beautiful dresses. So i decided to make that cake. The pink gown cake is a copy of my favourite dress he has made for me 25 years ago. Still hanging in my closet. And he has had black vintage Singer sewing machine. But we asian don't use black colour for happy events. So i made the sewing machine in white.
Just for info how big the esemble is: the cakeboard is 38 × 56 cm
No mould was used.
Hope you like it.
Khamphet xx
fondant rkt metallic paint edible pen structure modelling tools dress cake sewing machine sewing machine cake birthday cake gown cake 3d cake
46