Daniel Diéguez
posted
about 6 years ago
"The wild roses garden at the enchanted forest" wedding cake
Advertisement
Advertisement
"The wild roses garden at the enchanted forest" wedding cake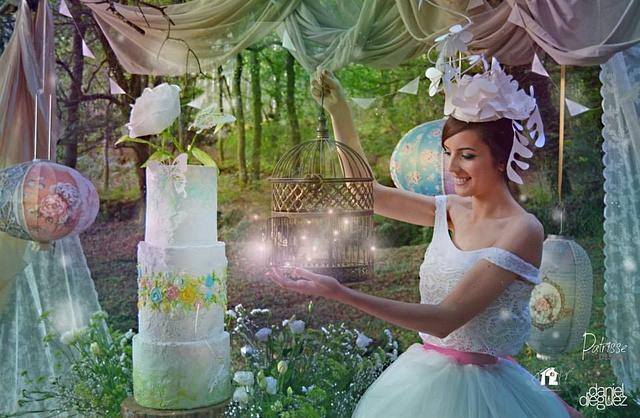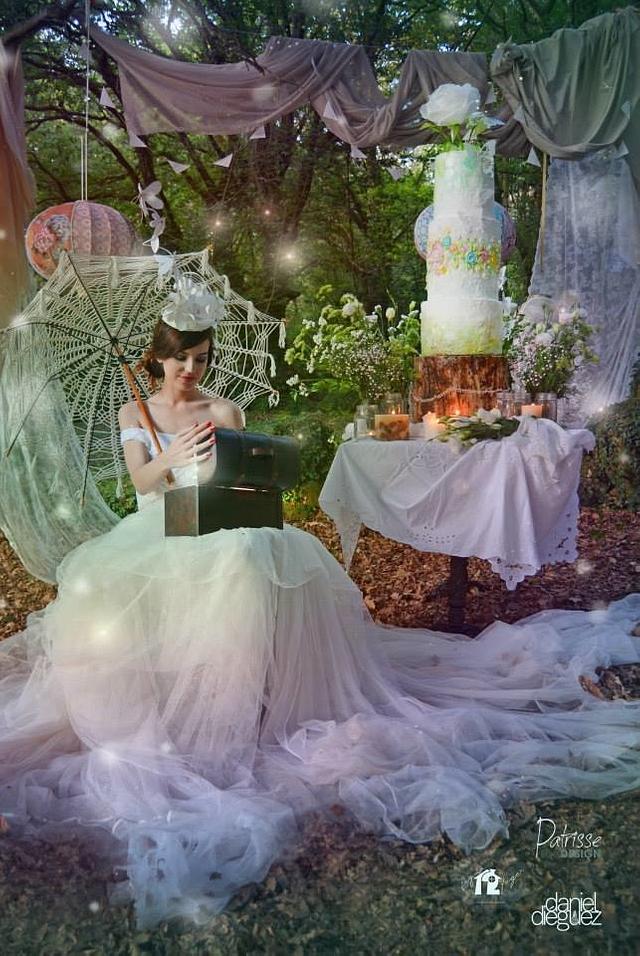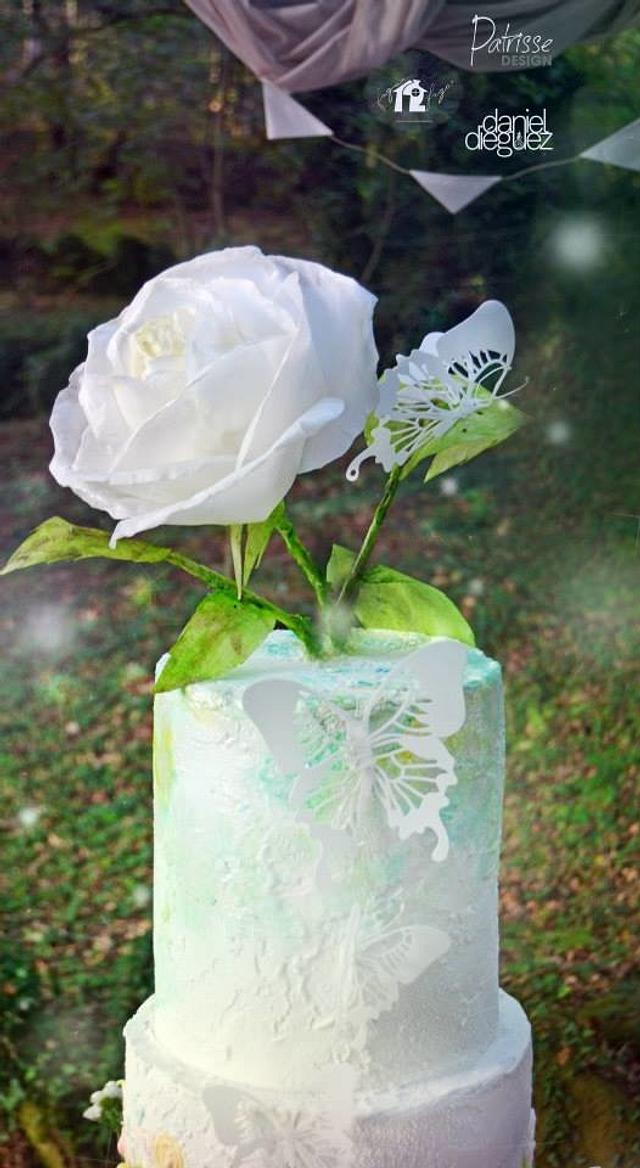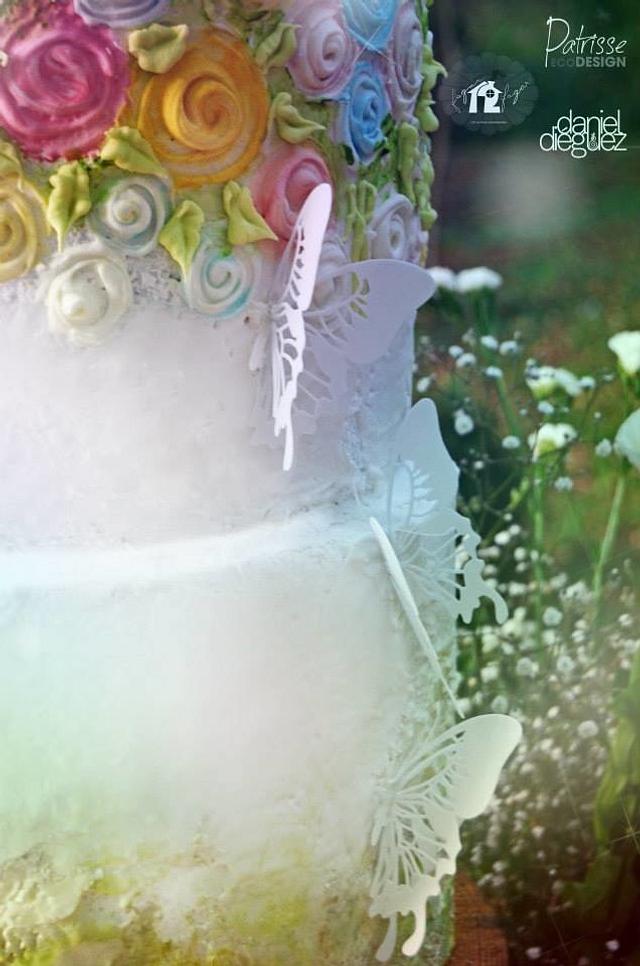 Advertisement
Advertisement
These were the words of the magician to the beautiful girl who could not stop crying:
" Enter to the enchanted forest. Advance across the dense shrubs, up to the wild roses garden. Search the whitest and majestic one. If you manage to find her and take a suitable obsequiousness she will say you where to find your real love."
Cake decorated with handpainted royal icing and wafer paper.
Thank you again to Patricia Maquieira (designer and interior decorator) for giving her precious haido and to help me with the decoration and to Natalia Lopez Galiñanes for giving his charming silhouette. Also to Veiga Mariña house for giving us refuge in his magnificent oak forest.
We hope that you like;)
Daniel Diéguez Cake Artist