Cake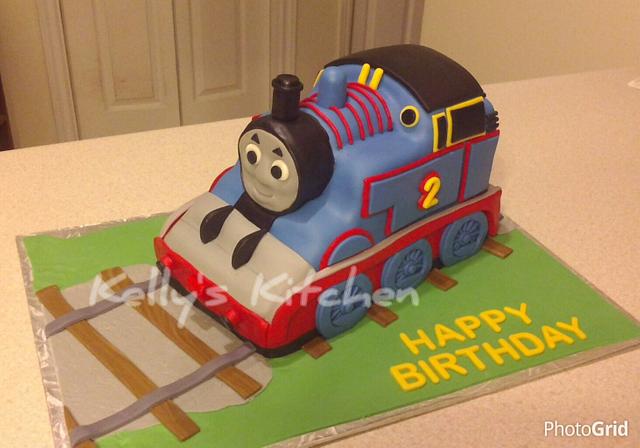 Thomas the Train
Thomas the train cake for a two year old boy. I used templates from Ann Reardon of How to Cook That which made life much easier. I made all the fondant details in advance but due to the humidity they stayed very soft so it was a bit of a struggle to put him all together. It also didn't help that I had to do him the same night as our soccer get together, ie I only started decorating him at 10pm!
The grey bit on the front end doesn't look quite right to me but I just didn't have time to adjust it.
He's cocoa banana cake with chocolate buttercream & chocolate ganache.
7