Sorry I've been absent for a while but I've been so busy with the wedding cakes I've not had much time for anything else. So while I've a quieter week I'm playing catch up.
Here's a new design for me and a challenging one too. I didn't realise how long it would take me to do those Rose ruffles. I did have a practice first, had a good look online at my favourite pictures of them and thought 'just go for it!'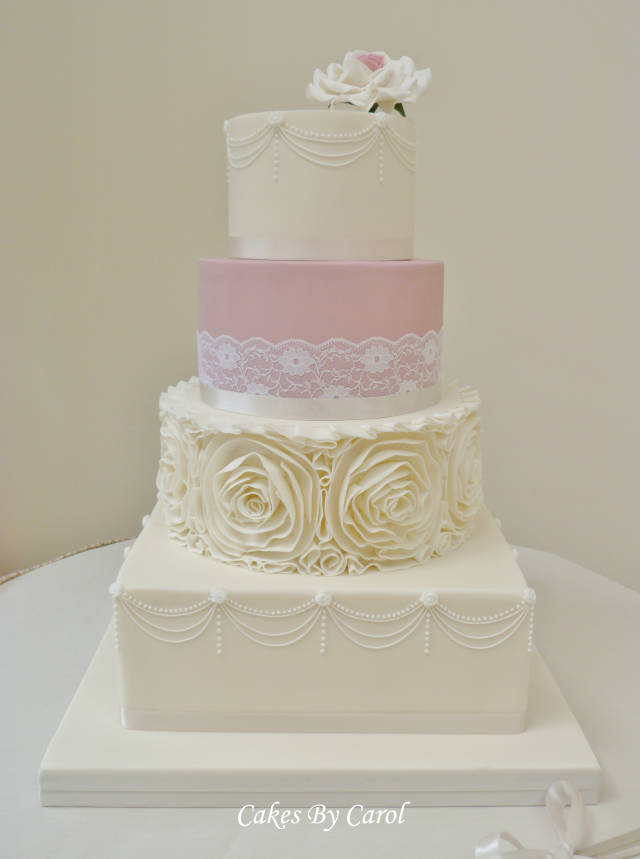 Many many hours later with my chubby little fingers getting in the way most of the time I managed to finish it but had to do the piping detail the morning of the wedding as I was pooped.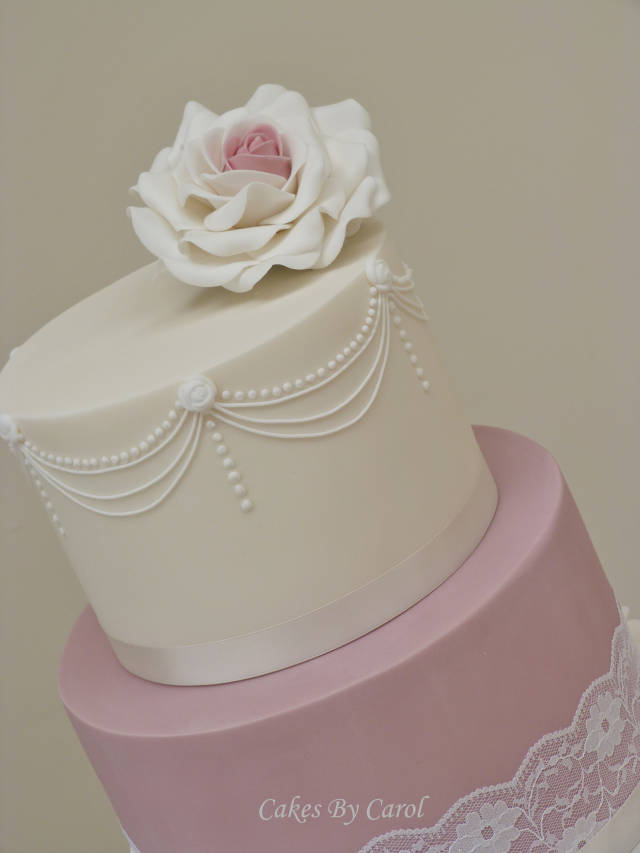 My poor bride was waiting patiently for a picture of her cake (as I was delivering the cake to the venue) and was delighted when I eventually sent one through.
Mum and dad were waiting at the Venue for me and were over the moon with it which made my day as I was too sure but looking back at the pics I'm quite pleased with it.
Hope you like it too :)