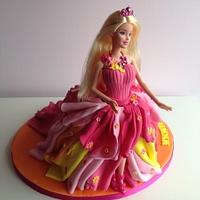 Suzi Saunders
posted
over 6 years ago
Half & Half bright Wedding cake
Advertisement
Advertisement
Half & Half bright Wedding cake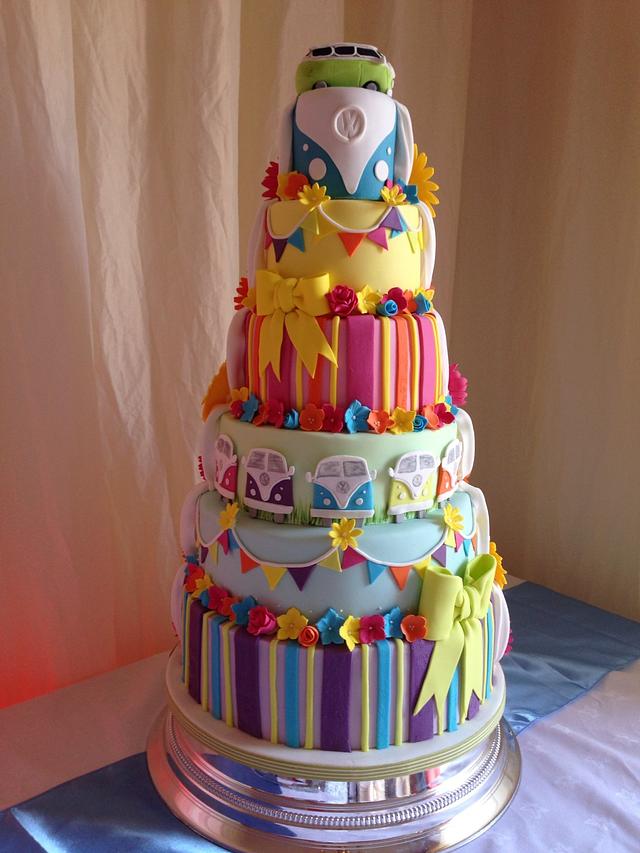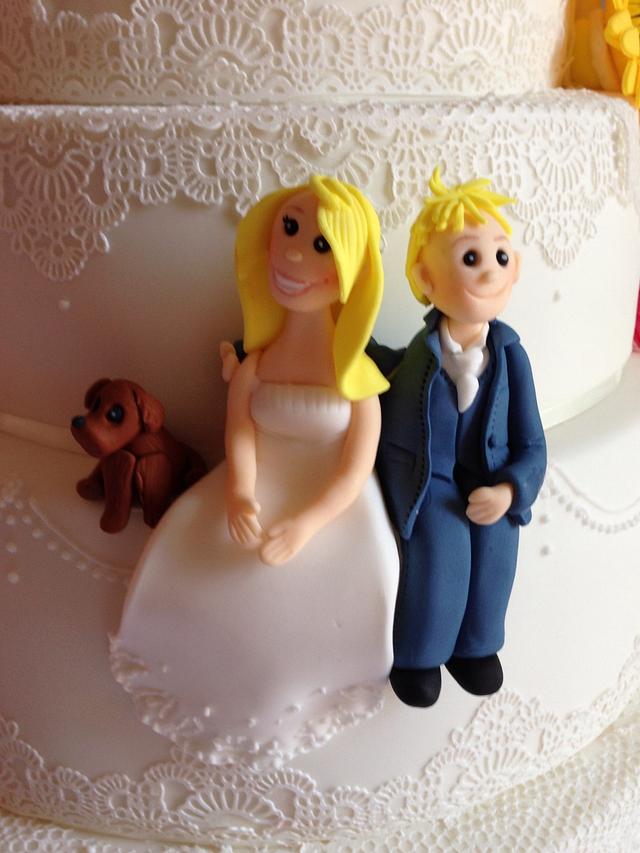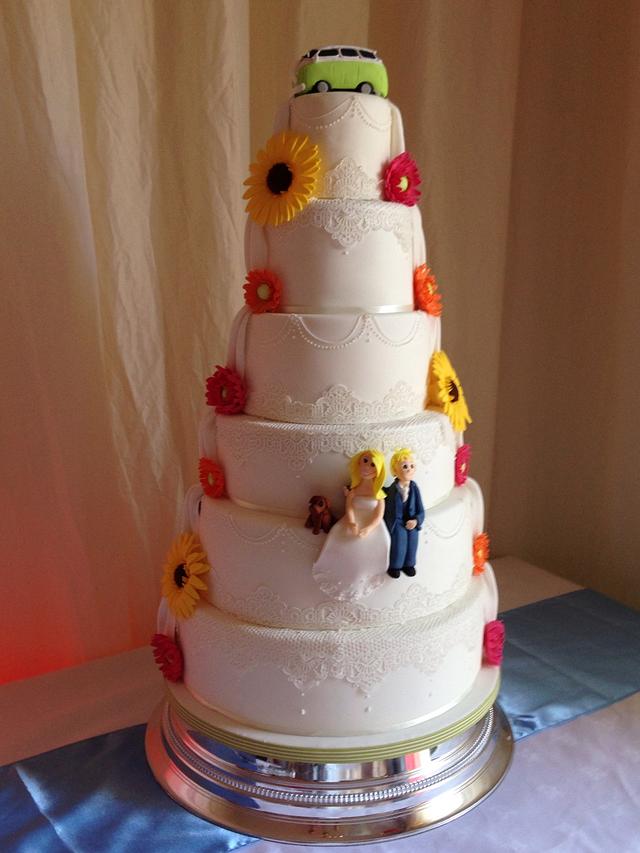 Advertisement
Advertisement
A Half and Half cake. first half is a traditional wedding cake, with lace and piping to match the brides dress, lace made with cake lace. Bride, groom and their dog. Gerbra and sunflowers, swags down the side of the cake.
Second half is a VW campervan themed, with bright colours.
Bottom and too tier are false tiers.
So happy with the end result. Especially when I set then cake up for the wedding, how well it went with the overall theme of their wedding.