Cake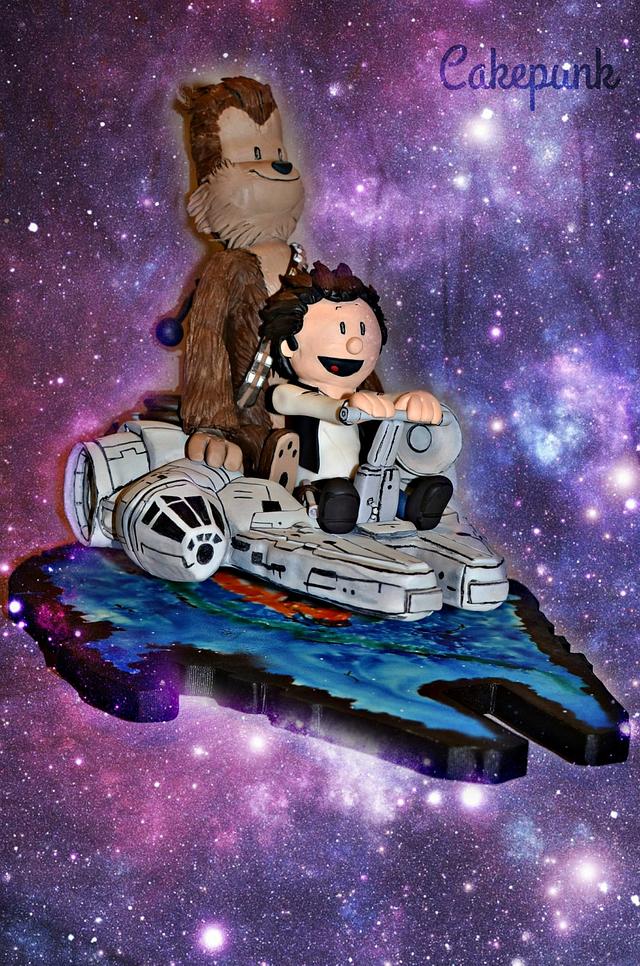 Best Buddies
The cake was inspired by the T-Shirt design by Chris Wahl.
Chewie(Hobbes) and Han(Calvin) are modelling chocolate.
The base is wood as is the Falcon baord. I used two 8" screws and four lock nuts to suspend the Falcon above the board.
Liz Marek's galaxy technique was used on the board, and Avalon Yarnes' Superhero class helped a lot with the ship and characters.
wilton fondant ameriolour gel colours chocolate white chocolate colour shapers nuts and washers wooden board dresden tool threaded screws star wars calvin and hobbes best buddies the fondant awakens millennium falcon chewbacca han solo
7