Cake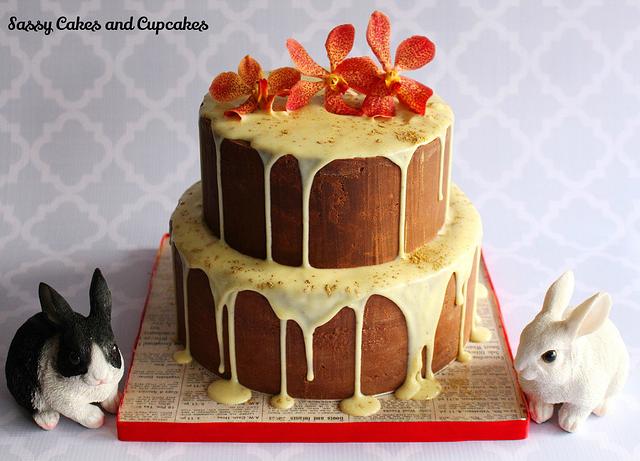 Buon Compleanno to me!
Sooooo many plans for my birthday cake but due to personal circumstances I had no time whatsoever to action anything during the week. So with two baked and filled cakes I had two hours up my sleeve on Saturday and here is what I could muster before the pain in my troublesome arm turned into pins and needles and became too much to manage. Luckily I made the cake board way in advance!
The top tier is a gluten free/vegan vanilla sponge with a vegan whipped chocolate filling. The bottom tier is a non gf vanilla sponge with whipped white chocolate filling. I topped both cakes with vegan ganache and a vegan white chocolate glaze and sprinkled gold dust like a fairy around it!
I just wanted to share this with you x
ganache vegan chocolate gold lustre dust cake board side scraper chocolate vanilla vanilla cake vanilla sponge vegan vegan ganache vegan and gluten free cake gluten free gluten free cake white chocolate white chocolate glaze gold luster dust orchids
59