Cake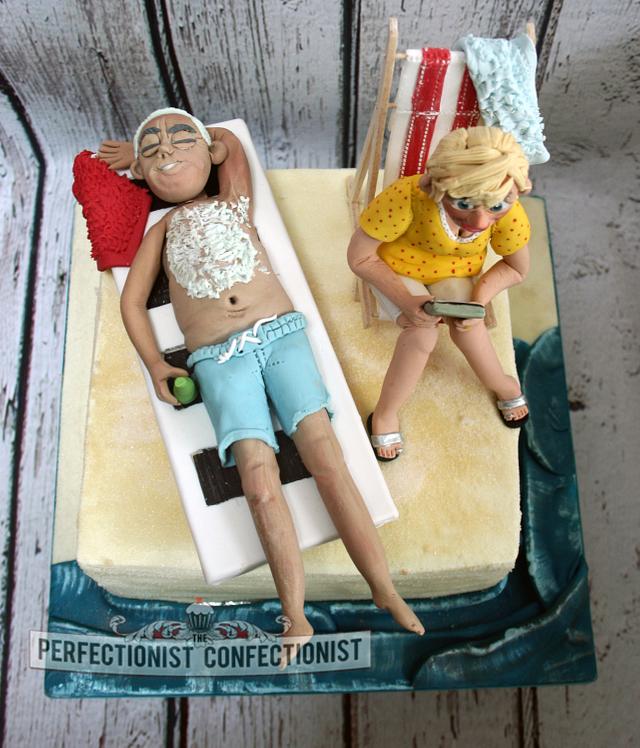 Ashling's mam and dad - Sun Loving Anniversary Cake
I gave a sneak peek of this a few weeks back when I worked out how to make the deckchair. I think, sssh, I have a new favourite cake.
The cake itself is an 8" Tiramisu and made to celebrate Ashling's parents 40th anniversary.
Everything is edible except the deckchair wooden bits as, surprise, they are made from Balsa wood. The fabric though, well, that is icing!
lanzerote cake sunbathing cake sunbathing birthday cake 40th anniversry cake cakes malahide mcgoverns malahide bespoke cake handmade cake toppers. beach cake (3)
2