Cake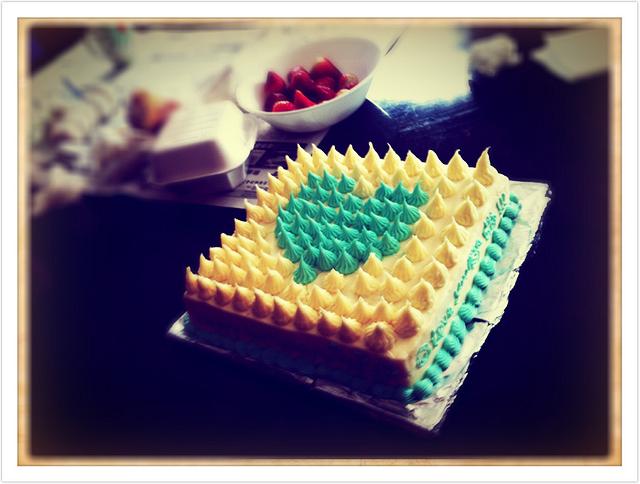 BLUE HOPE OF LIFE ! NOT SPECIAL CAKE JUST MEANINGFUL...
This cake is not new, it was made since the early days I arrived Boston. It's the cakes I made when starting with cake décor skills. I made it in the most stressful and frustracted time, I were lonely in a strange country, my son had finished a surgery to place chemo port and started chemotherapy, my husband and my little girl stayed in my country home, far away a thousand miles from me . How a crazy days !
Then I found decorating cakes as a yoga for my spirit. It makes my mind empty and peaceful . When I made this cake, I thought about my kids, I wished that my small family could go through all these challenges of life together.
Its almost one and half a year. Time flies! Now our family reunioned , my son finished his chemo last month. We're packing baggages and back to my home ,my normal life ! And an extra baggage is my cake tools !!! It's not only my yoga, it's my passion. Look ! Life is not too bad.
Think blue ! Think Hope !
Nice weekend!
4