This is one of last weeks cake. We had been looking forward to making a two tier super Mario cake for a while. We were getting a little bored with the exploding Mario cake we've made about a gazillion times.
These are our first standing Mario and Luigi, which were a bit of a challenge on account of their very big, very heavy heads.
The cake was airbrushed using mainly sky blue for the top tier and royal blue for the bottom one. Gradients on two tiers are not as easy as I had imagined, this was also our first time.
We hope that next time Yoshi and Bowser are also requested.
These are the exploding cakes we've previously made: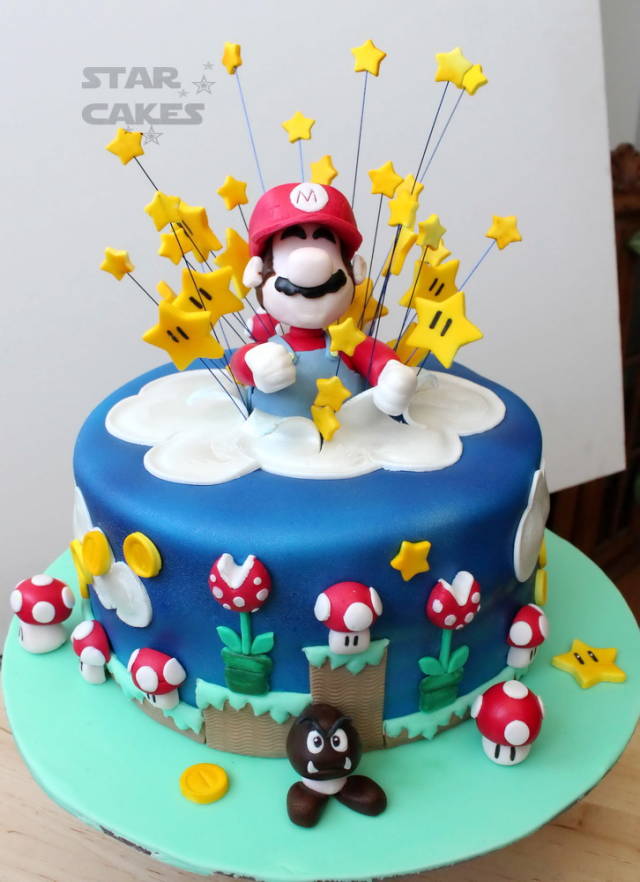 Thanks for stopping by and have a great day!