A 2 foot Olaf cake for an 18th. Loved making this cake as I love the character. Enjoyed doing him in a different pose to my last large version. He just makes me smile.
His head is RKT, his body is cake. Selfie with him…..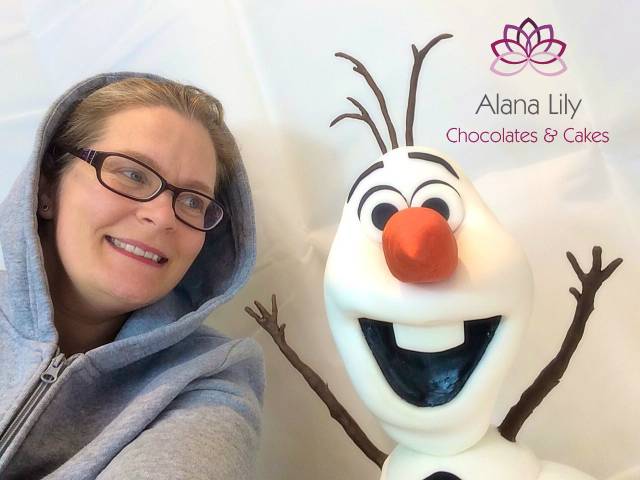 A picture with my son…..he's trying to copy the pose!