Cake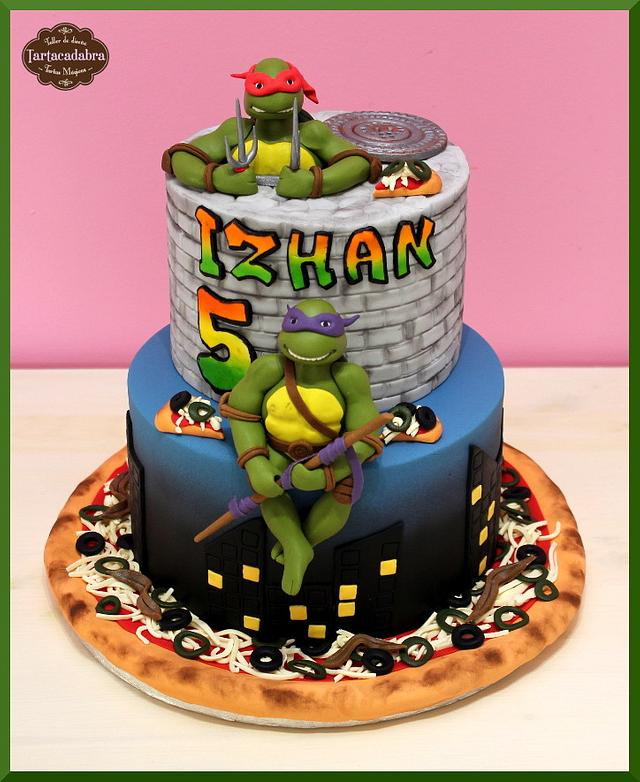 Teenage Mutant Ninja Turtles
This cake is for a special client, for whom we made already 5 years a birthday cake! Quite an honor! This time the theme was the Ninja Turtles, and since we had never made one before, we really enjoyed it :-) Of course the pizza is also present ;-)
Ninja Turtles are made of SweetArt sugar paste, for the bottom tier we used the airbrush, also for the name :-)
On the inside: Chocoloco; allll chocolate! Thanks everyone for looking!
airbrush hand painting ninja turtles teenage mutant ninja turtles boy birthday cakes
6