Cake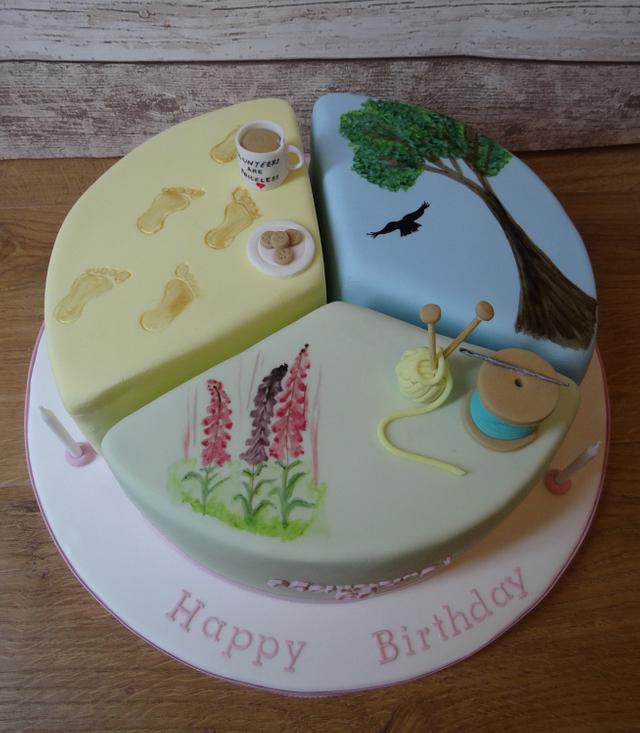 Triple celebration cake
I was asked to make a cake for a lady turning 80 and her granddaughters turning 21 and 18. I came up with a few ideas, but the customer went with splitting the cake into 3 and then left the final design to me with the following brief:
Margaret enjoys gardening and sewing/knitting.
Alice is into conservation and birds of prey.
Jasmin volunteers at a drop in centre called Foot Steps
This is my first attempt at painting on cake except for a bit of grass around the edges! The recipients were over the moon with it.
paint brushes round cutters tappit letters painted cake painting birds tree sewing knitting charity gardening foxgloves
10